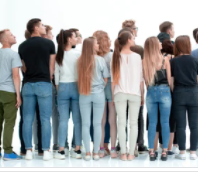 People are defined based on their character, desires, sense of attraction, likes and dislikes. Majorly, there are four types of categorizing people although research proves that our behavior is based on context or the situation at hand.
a)     Sanguine
These are very famous people who love having fun, interacting and engaging in activities. These group of people is considered very lively. They are naturally appreciated in that they fit in very fast even among strangers. More so, they are good story tellers and amazingly enough they portray a know-it-all attitude. They always have a solution or a comment to make on any arising issue.
However, this group of people can easily be hurt and tend to be self-centered. This does not affect them much as they overcome and move on very fast.
b)     Melancholic
They are directly opposite of sanguine. They are very sensitive even to the slightest of issue. Due to their sensitivity they tend to take time to fit in among strangers. They are moody and very quiet. However, among people they know and are used to Melancholic people open up and seem a little lively.
c)     Choleric
This group of people love staying alone and most have proved to be science oriented, in that they are always trying to investigate over phenomena. For this reason, these people are very sacrificial; when they set their eyes on something, they don't stop until they get it.
However, they always want things done their way, are impatient and very demanding. They hardly understand other people's situations.
d)     Phlegmatic
They are very calm, peaceful and royal people.  Like the sanguine, they easily interact with people. The phlegmatic are good secret keepers but good procrastinators.  However, the phlegmatic are disorganized.
Food for thought; where do you lie?
Content created and supplied by: rynesnjeri (via Opera News )