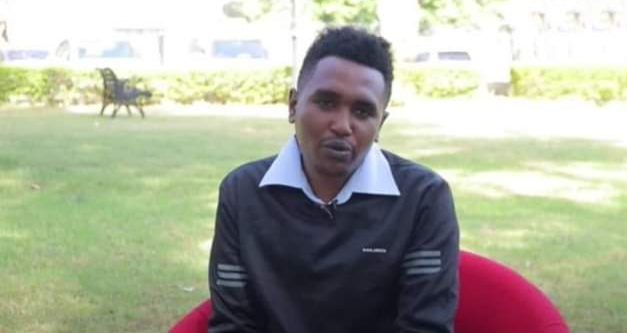 Photo courtesy
Wonders will never cease so they say. A man going by the name of Mark Omollo is currently the subject after opening up on his dubious ways he earns his living.
The middle aged man apparently makes ends meet by duping unsuspecting male victims. He dupes men using facebook where he has posted pictures of beautiful ladies he purportedly claims to be.
Mark by his own admission has opened up on how he has tried doing small businesses in vain and thus he decided to come up with a more reliable way of making money to survive.
With a feminine voice to compliment his 'business' Mark admits to setting up dates with men who would send fare to facilitate his movement but shortly after receiving the money he would not turn up.
The man was born from a teenage mother and was allegedly brought up by his grandmother in Meru. The man is unapologetic and credits his voice for his conmanship.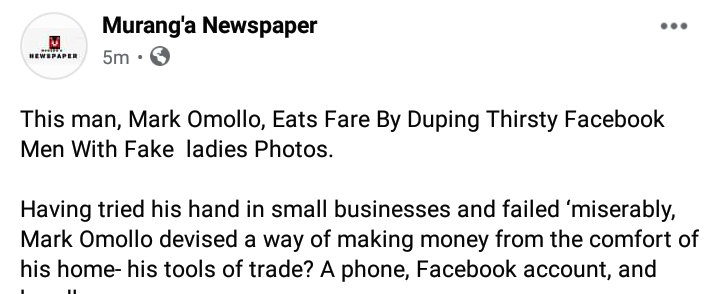 Content created and supplied by: Bowlingforsoup (via Opera News )