Though a recent study claims that a woman's face is like an open book that reveals her state of mind, but men need to beware!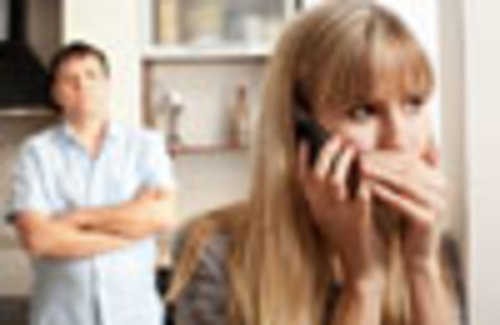 Better not take it as the last verdict, for irrespective of how much you trust and adore your little angel, women do lie to their significant others at times.
Men lie; women lie; everybody lies.
There's no way to avoid dishonesty. It's not like there are any "truly straightforward" human civilizations floating around you could pack your bags and move to in a moment's time.
Some lies are no big blunders or massive betrayals, but small lies or 'truth manipulated' to handle a situation. At times she might fib to make her man feel better, to avoid a fight, or an embarrassing situation.
Remember that she's only human and that even though she might think that honesty is the best policy, she might still stumble and tell you the occasional lie. It doesn't necessarily have to be a big deal. A little dishonesty in a relationship isn't always going to be such a dread. However, if you don't want to be made a fool of, then you should read the rest of this article.
If you hear your lady utter a few of these towards you, then you have reason to be skeptical.
1.I'm fine
Mostly when a lady tells a man she's okay that's not true but she just wants you to leave her alone and handle her problems by herself.
2.I promise I won't get mad
They say this just to entice a man into divulging something he wouldn't have, prior.
3."I'm on my period"- this helps them not engage with a man at the moment.
4.I'll be ready in five minutes- this enables them to have more time to get ready.
5.He's just a friend referring to someone else who maybe they've a relationship.
6.I don't think about my ex. 
Content created and supplied by: TimesNowKE (via Opera News )