Look at how you can build a 3- bedroom house with only Ksh 500,000.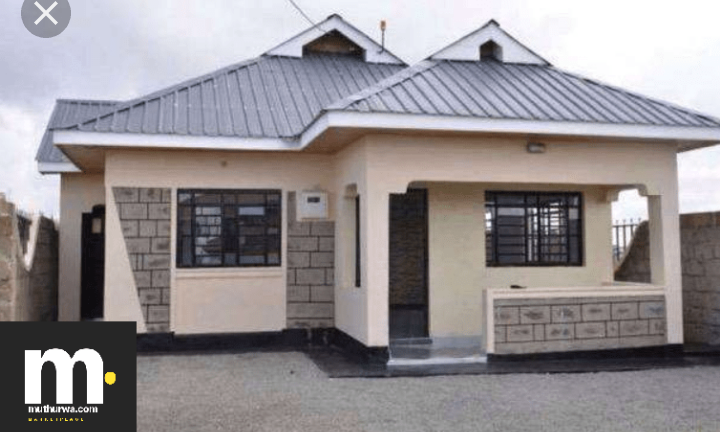 Everybody once in a lifetime has a dream to live in a decent house. Many of the people are not able to do so because of the poverty they are abjected unto. But atimes many others become successful but never building houses for themselves or their parents,they just spend money anyhowly. Later on on realising that they have to build houses they have other much to fend for and thus can't be able to do so.
For someone wishing to build a three-bedroom house but don't have much money to do so relax! Here's how you can do so without spending much money.
1. Buy a surveyed land. This will be cost effective as it will not require public services such as surveying nor will it require clearing of bushes and levelling of land.
2. Go for a simple plan. Complicated plans will be costly as the floor plan will be larger and thus it will require much materials to complete.
3. Make bricks for yourself. Outsourcing bricks will be costly as you will require more money to buy than it will cost you to make on your own and also it will cost you much while transporting.
4. Hire local available workers. You should ensure you don't outsource work specialists from far away instead you hire the local 'fundis' for some basic stages such as wall construction.
4. At the roof stage you should make sure that you have trees and cut them yourself for roofing wood. Buying timber will cost you much. For example, 1 foot of timber costs Ksh 30 and you need 400 feet. That means you will need Ksh 12000. If you cut them for yourself it will cost you less than Ksh 3000 as you will only pay for labor.
5. You should ensure that you window shop for basic materials to be used. You should visit several hardwares and compare their prices before deciding on which hardware to buy from.
6. Instead of a wood cabinet, go for open shelves. Though woods finishes may appear more elegant, you can save a lot by going for open shelves or stainless steel cabinets. Incorporate frosted glass doors to spices things up.
7. Make sure you go step by step. It will be of no importance if you try to build it fast while it is not urgent. Make sure you continue building when you got money but when you got none you leave it aside. This will greatly help you and you won't feel the pain of building at all.
I hope this advice will fit you well and you will be able to build a decent house so cheaply. Make sure you comment if you feel it is helpful.
Source: Ryan_Bryan (via Opera News )