Are you still waiting for Love? Drooling over couple's pictures on Instagram and sulking? I figured you still are, like me. Anyway, I don't care about your shitty life status. Salty, huh. Seriously, I couldn't give a tinker's damn.
Hey acquaintances, you made me do this, yet again. My eyes are itchy, maybe it's due to my mannerless cursing. Ah, it's the weather...the cold.
If you feel a warm sensation right next to you, may you be paged. That's not sportive, I know right. It's just that, I still cling tightly to my friend; the duvet and you cuddle like a baby. That's not impartial, yeah yeah.....I ain't here for your passion. See what I did there, no? Okay.
It's exactly 2.17 in the am. I should really get a life, I mean who wakes up in this glacial, arctic like weather. You too. You've been binge watching or perhaps you're just suffering from insomnia. I was not about to let you have it 😅.
Sighs,
Before we dive deeper into the scares, a bit a discussion wouldn't hurt. Something supernatural to ruminate about. Imagine this. Imagine a dark cave, the walls decorated with fine ornament. A woman, her eyes shining with malace, her hair straw-like, she cackles presenting a lustrous evil laugh as she performs magic, chanting Alakazam in the middle of a spelled circle. Now, picture that you're the woman. Ponder deeply into this because having supernatural powers could be a game changer. Except that that's not real, maybe you don't find magic to be cool. You are not God, but what if you were?
On a brisky Sunday, Carmelo walks out of a mud made house, she is taking long strides holding an infant, shaking, her face swollen. Bruises from a likely domestic abuse. She curses beneath her breath, now half running and half walking.
The baby, crying helplessness is exposed to the freezing cold outside with merely clothes on. She crosses the street, dumps the baby at the parish gate, sprints away hoping that her search for a better future commences.
But her dreams and hopes are brought to a halt when she steps on her shoe laces, trips and falls in the middle of the road. A speeding car minces her bones, blood forming a pattern on the tarmac. She is silenced. She does not wail, she is dead.
I felt the intensity, did you not?
Let me know if you have an interest in the continuation.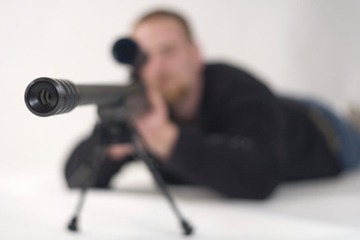 Content created and supplied by: TrizahKinky (via Opera News )