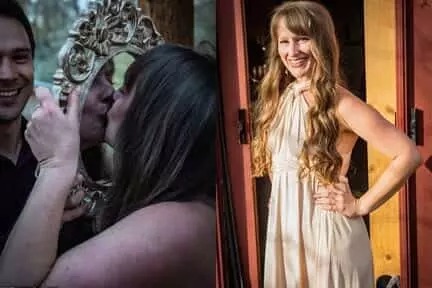 A 35-year-old woman named Meg Taylor Morrison married herself in a ceremony attended by family and close friends only.
Meg came to the decision of marrying herself after her fiance broke up with her four months before their wedding day.
She parted ways with her boyfriend in January 31, 2021 but that did not shut her dream of being married on Halloween as she has always wanted.
The Life and business coach from Atlanta, Georgia, continued with the wedding arrangements even though there was no groom to be. Meg said that she had a little knowledge about sologamy and so she decide to go for it.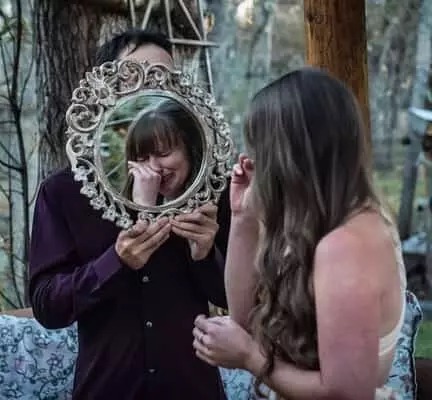 She said that the biggest fear she had was how people would think of her, see her as a narcissist or even someone filling or the space left by her boyfriend.
The woman bought a diamond ring for herself and ordered a custom cake for the big day.
The venue of her wedding was put at one of the Airbnb's in Colorado and th intimate ceremony took place with Covid-19 protocol observed.
Meg red the vows to herself, wore the diamond ring and kissed herself through a reflection of a mirror. She then held an after party with her friends to celebrate the successful day.
'I wanted to marry myself as an act of self-love,' Meg said.
What's your thoughts Concerning The matter? Please leave your comments in the comments section and follow for more news updates.
Content created and supplied by: MkenyaNews (via Opera News )