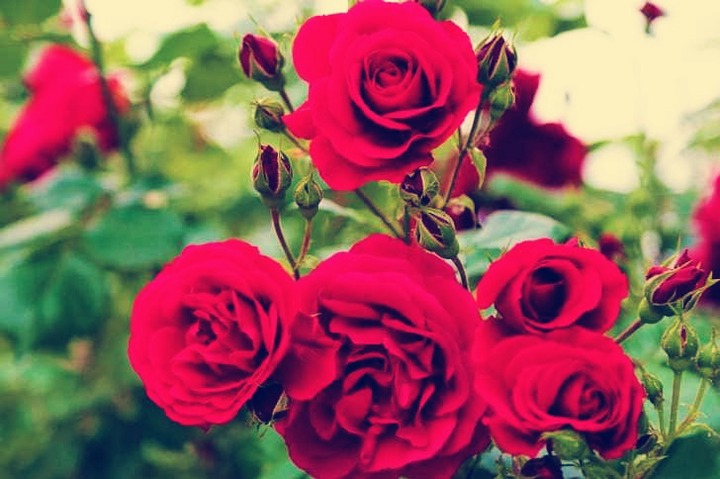 Matters of the heart can be confusing especially in its earlier stages. Most people are not informed on how to be completely sure of their love ventures and so they end up in a state of emotional doom loop— when there is no meaningful growth made. Torned between wasting your time and giving up too soon, you end up actually wasting each other's time and you may even create a terrifying emotional precipice between the two of you.
So how can you be sure that you have found the right one?
Here are the ways through which you can know if it's your true love:
Method of Conquest
How did you get into this situation in the first place? Which route did you follow to his heart? How did he get the shots right into the depths of your emotional deposits? The method used is very important and it can determine if it's serious or a trial and error, kind of a journey. In matters of the heart, modernism doesn't work well. In fact, I'm tempted to say that love is so traditional that it is shy of new trends. It has some unwritten laws, which includes the roles played by the females and males. If these roles are interfered with, a mere fondness can masquerade as love.
We may be tempted to change this, but one fact is that the male species must initiate seduction. The females of course must make themselves available, but they must not through pick up lines. Males are naturally creatures of conquest, they take pride in winning hearts, winning attention and respect. If the man took the leading role in winning the female, you can be sure you're in love. They will fight for it, and give their sweat and blood to retain it.
Attention
Attention is not only an emotional need of someone in love, it is also a proof thereof. When people are in love, they create time for those they love within their schedules of the day. If they are students who have six units, their loved ones become the seventh. This defies gender.
The fact remains that people will create time for what means a lot to them. No one is too busy to eat, or sleep, or shower. It is abnormal to be too busy to dress up or carry out routine duties, and in case you are, then you are being too busy than you are supposed to be. Do they create time for you? If not, you're surviving a dying relationship. On the other hand, if they stop doing important and basic things in life in order to be with you, you may be sure that they have lost their heads, and when they get it back, you may be the first thing they will kick out. Attention must be reasonable, rational and temperate. It should not be too much or too meagre. When there is love, there will be a mutual drive to fill the void created by the absence of either of you.
Reactions to Disappointment
How do they react when you disappoint them? Do they raise their concerns, or simply brush it off with 'it's well'.
When people have given their hearts away, a slight disappointment from the object of their love is so costly to them. This is because of the training they have given their hearts. When someone gets into love with you, they see sweetness in you. Ladies get used to goosebumps when they hear your voice and even your name being discussed. They trust you so much that they expect no disappointment from you. A third party can disappoint them, but they will brush it off, but the same thing done by you is a deep cut. This is simply because of the training they have given their hearts concerning you.
Whereas a person who loves you is easily disappointed by a wrong move on your side, they will be Courteous in expressing it out. Ladies do it more in tears than harsh words. Verbal carelessness would mean that they are not in love, for love subdues every indecorous attribute.
Love language.
Do you know your love language? American author Gary Chapman, in His book, The Five Love Languages: How to Express Heartfelt Commitment to Your Mate, highlights Words of Affirmation, Acts of Service, Receiving Gifts, Quality Time, and Physical Touch, as the 5 languages of love. Everyone almost always finds themselves within the confines of the The above five languages. When someone loves you truly, and they know which language speaks to your soul really well, they will try to speak it out to you all the time. I would declare physical touch a universal love language, for everyone wants to be as close as possible to the people they love.
A blatant refusal to speak to you in your language of love would mean that the love you once cherished, is a relic of the past.
Emotional bonding
One characteristic of human beings is that they are social and emotional beings. According to the Biblical Creation story, the only wrong thing with a perfect Eden world, was that the man, Adam, was alone.
No one wants to be alone. People desire attention. Even those whom we're running away from, in search of an asylum, also need those who can console them and tell them it will be alright.
While emotions should not supersede reason, an emotionally flat affair is a boring one. You must feel differently with the one you love, a feeling that is so unique, that you can even discover they are around even in the dark. Emotional bonding brings two separate souls together and gives them a new identity. Emotional compatibility gives the courage to create expectations and a dependency mechanism. If their touch doesn't stand out, probably it is still like the rest. But you must be careful from being too touchy, such bonds cannot withstand distance.
Content created and supplied by: BarackOssie (via Opera News )