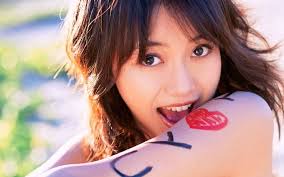 It always the hardest thing to find true love. There is a big difference between a good person and the right person for you. We tend to go for the good person not knowing that he's not the right person, and the result is fake love. The signs below will tell you if the kind of love you are in is fake.
1. They change you.
Fake partner change you and not for the better. When the comments you hear from your friends are like, you've changed, you don't look lively and happy or you've lost your usual confidence, the relationship has changed you. When your partner feels like you've to change your aspects of life just to please them, you don't feel yourself around them.
2. They control you.
When you partner chooses for you the people you shouldn't go out with, where you you shouldn't go and the time you should be at home, then he's definitely a fake partner for you. In a healthy relationship you and your partner don't control each other.
3. They don't trust you.
A fake partner is always weary and overly suspicious, fails to respect your privacy and even reads your messages to just get some peace of mind. Fake partners lacks faith on you and they don't believe you'll stay loyal to them. They are not comfortable letting you hangout with your friends when they are not around.
4. They don't prioritize you.
Do you and your partner barely see each other, does your partner takes forever to reply your messages or frequently cancels on you at the last minute because something else came up?. No matter how understanding you might be to them, you need to realize that your partner doesn't see you as a priority in their life because no matter how busy they say they are, if they love you and want to be with you, they'll do their best to make time for you instead of just giving you empty excuses.
5. They are emotionally distant.
If you and your partner can't connect with each other at an emotional level then it's a sign that they don't really love you. If your partner doesn't open up to you or share their feelings with you, they don't comfort you when you're down or show you happiness on your success. Then there's nothing deep or meaningful about your relationship.
6. They seem uninterested.
They just show no interest in you or your life. They don't ask you about your interest, passion or goals, they are not curious about your thoughts and feelings and they don't make any effort to get you better. Fake love is uninvolved, a partner who loves you will be curious about you, passionate and make plans with you.
Content created and supplied by: Titusrop254 (via Opera News )