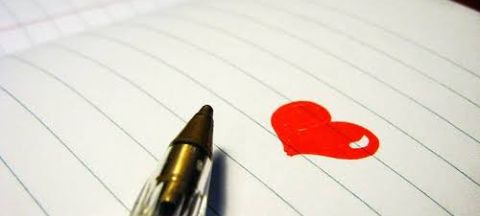 News presenters, especially female ones - which I do not understand why they do this - have a tendency of asking their guests, especially female guests, on how they balance between career and family. That question has no answer. They don't balance anything, and no one can. What happens is that they have supportive spouses - save the hate mail, I am speaking the truth and you know it - that step in for them when they have to work late hours or travel for work or do whatever else there is to do.
The same goes for this article's topic. How do you balance being in a relationship and being in school at the same time? You don't. This life is about making tradeoffs; if you try to juggle things you will die of exhaustion. And no, don't lie to yourself that you can multitask. You can't. So I am going to write about the tradeoffs you can make to retain your sanity and health, white at the same time keeping your grades up and your relationship on the right track. Before we delve into that, however, I should set something straight right out the gate. Everyone in primary school and high school has no business getting themselves into a relationship. They cannot handle it. This article is for adult eyes only.
One, have a timetable. This outlines what your day will look like from the time you wake up till the time you go back to bed. The reason you need this is to know how to drive your energy between classes - for full-time students - or between classes and work - for part-time students - and still squeeze some time for your partner. If your day is so packed, you can arrange to meet them for lunch maybe three times every other week, for that is better than nothing. If you cannot meet during the day, you can decide to ride in the same car with them everyday from work. That, too, counts as quality time as long as you are fully there and are not taking calls fr work or school. Another thing, when setting up your timetable, make sure it is set up such that you only focus on one activity at the time. Don't be in class texting your lover and don't be eating lunch while competing an assignment either. This is how people get burnt out.
Two, have an arrangement with your partner where they give you ample time to study for the exams during exam season. None of you will die of you don't talk to each other for five days, I assure you. You don't need to be distracted when you are doing exams, and they should understand that, and if they don't then what are you all doing together. No, just kidding, but set your boundaries and stick to them. You have to do the necessary things to secure your future.
Three, agree with your partner on both of you taking a weekend or two every month or so and just spending time together. What this looks like depends on your budget. You all can fly to see beach or you can just Netflix and chill. During this weekend it should be just the time for you two, no calls from work or constantly checking emails.
Do these and you are sure to ace it like a pro until you complete school. It requires an understanding partner, however, and you should never compromise on your studies to make somebody else's child feel comfortable.
Content created and supplied by: Achieng'101 (via Opera News )