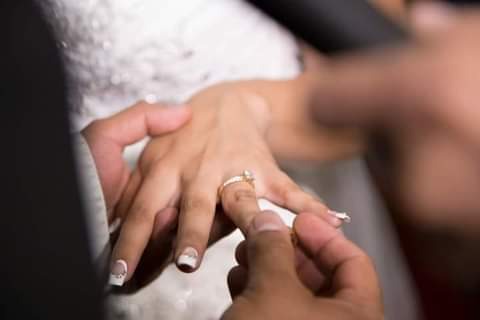 In marriage especially when a couple goes for a church wedding rings are exchanged. They carry a deeper meaning rather than being the last gift exchanged before becoming husband and wife. From the material they have been made from, shape and the positioning of the ring has a meaning.
The ring itself can be made of gold, platinum, silver or even diamond. This are precious, tough and hard metals to crack and break. This shows how precious the spouse is to the other and that the engagement is tough, it can't be broken.
The circular shape of a ring also has it's meaning too apart from just fitting to the finger.It doesn't have a beginning or even an end, this is to signify that the couple will live together forever until eternity. They will live together a continuous marriage life without separation.
The ring is worn on the third finger from the thumb in the left hand. This positioning of the ring has been derived from a belief that a vein from this finger runs straight to the heart.
Content created and supplied by: Marykaniash (via Opera News )