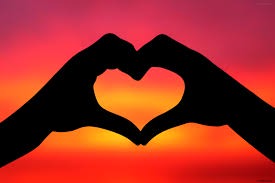 Is love always enough in a relationship? This remains the biggest question among many people. The answer is NO. Love does not always guarantee the success of a relationship. That means love cannot help one keep one partner for years without cheating on them. As well, it is never a product of lost love that causes your partner to cheat. It is conclusive that love doesn't always guarantee that someone else doesn't fall in love
Most relationship works because of our mind and not the heart. Therefore, it is important to carry our brains together in a relationship. For a successful courtship or marriage it is important to follow your brain.The result is our emotional maturity, empathy, and self-discipline. this is beacuse a time will come when you will look at people who are more beautiful, stunning, romantic, intelligent, sexy, rich, curvy and God-fearing than you are in a relationship.
Mainly self control helps and not love, emotional intelligence rescues and commitment keeps you going. The person you are committed to will come first in your life, regardless of how you feel for anyone else.
Have you ever thought about happily married people? Do you think they see better partners and wish they had the chance to atleast be young and date them? The answer is yes but it is always hard to reverse time.
But the big one who destroys this impulsion is to understand that commitment is greater than feelings.
You can fall in love with anyone, but building a relationship takes more than love.
Mostly we love too much when it's comfortable and sweet. Mostly love lasts for six months which is full of sweetness care and concern. Then you will start realizing that the feelings have fallen, and now it's your responsibility to make it work and not the responsibility of love.
Relationship are never readymade and therefore it takes one to build it, and love always involves engagement and intelligence are required. In the long run, it's not just love that keeps them together in marriages.
Comment like and follow for more articles 
Content created and supplied by: Quencyquin (via Opera News )