They say every dude has that female member that all his friends think their engaged but that is not the case, they are just friends. This once happened to me a couple of years back, I tried to explain to my friends that i was not participating in evil act with this pretty thing that used to call me but did they believe me? No! She was pretty with those cool eyes a skin so dark just the way I prefer, complemented by a nice body and I have to admit I saw her in my dreams once in a while but I swear to God I was not munching Brenda. Until satan started using the psychopaths I call friends. So I went ahead and launched the attack, they could not accuse me of something I was not doing. And that is how I got into a relationship with my .We broke up a month later .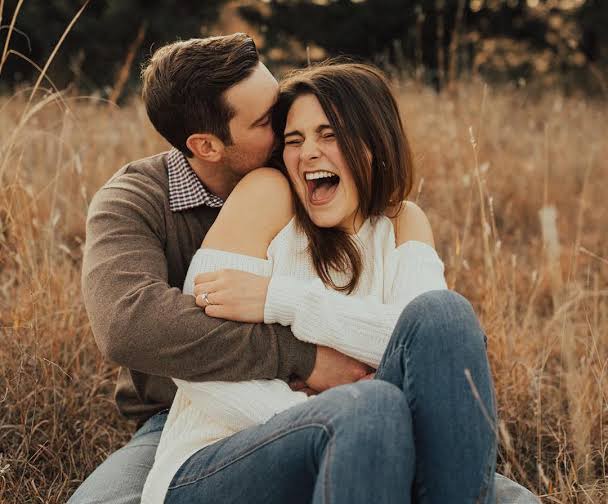 I'm told that I'm not the only one who has succumbed to the lust of the body and I entirely blame it on my friends in collaboration with satan. But this really begs the question, Is it possible to have a best friend of the opposite gender and not want to stick your hand in the wrong place once in a while? Take my good friend Ann for instance, Ann is one of these funny ladies that think its okay for a gazelle to leave its child with the hyena for a little babysitting while she runs some quick errands. "My best friend and I don't see each other as male and female, we just see each other as friends. In a way that he dates and I date and it doesn't affect our friendship" says Ann. "Not all friendships create a basis for dating, some people are better as best friends than they would be as lovers" added the medicine student turned to Dr love.
Just imagine an event where your has been heartbroken by their spouse elsewhere and they come to cry on your shoulders, and deep down your lost soul ,you know you have the recipe for what they are craving for, or a remedy for what they are suffering from. Do you know how many male children are trapped in the friends or how many guys are wishing that their boyfriend could be run over by a lorry so that they can console them through the hard times and replace them immediately after crying loudly at the burial.
Do you know how many of us wanted to hit on a girl but their male best friend are kind of scary? "Having male friends is one thing and I do not have a problem with that," he said. "However, I cannot let my girl hang out with another male in the name of being . I am supposed to be her best friend.
And I agree with him for some reason .I am not saying that I was wrong or weak or whatever I was for getting it on with Brenda, because I wasn't. 
That reminds me of this dude I once knew, he had a girl, a good one. But now the girl had one of those destructive pretty boys for a but this did not have the guts to protest the relationship, despite the worries in his heart. Now our lovely couple had a small fight, the girl cried and cried on sweet Mr. Pretty Boy's shoulder. 
A shoulder to lean evolved into a relationship. lost it anyway. Now the girl and the then are having a cute baby.
Content created and supplied by: Jarvisjarvis (via Opera News )