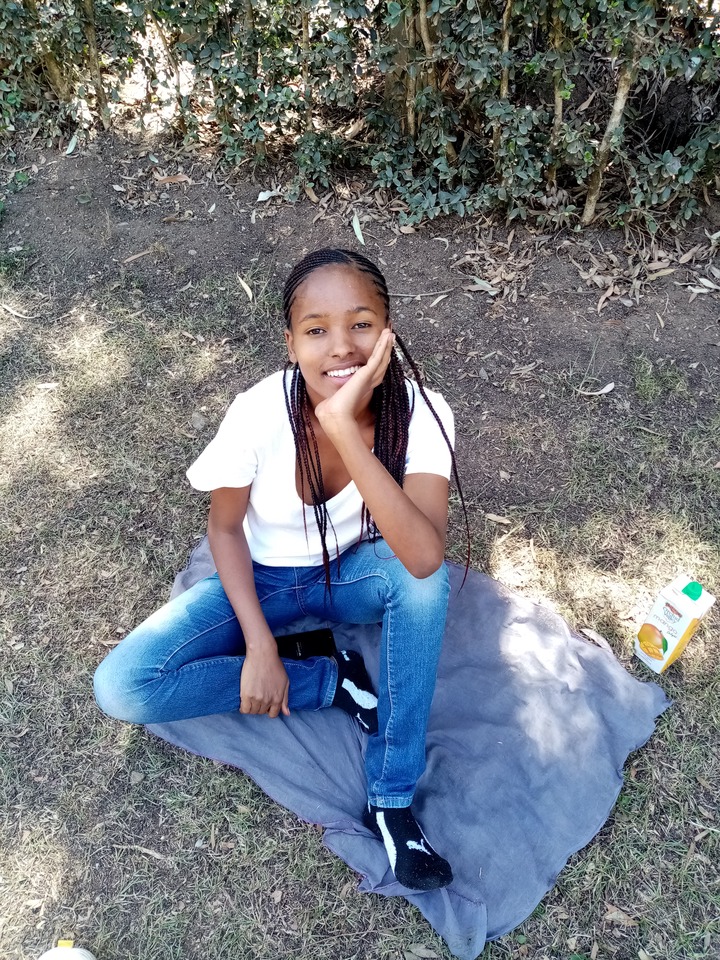 One of the youngest upcoming content creator and youtuber Maureen wambui has again come openly in public via her youtube page and explained how her ex boyfriend broke her heart , yet she had given him 100%trust and believed that he is the one that will marry her, they had even started to plan for future life together.
Below is the link of the full video
https://youtu.be/09UO7qAHxSk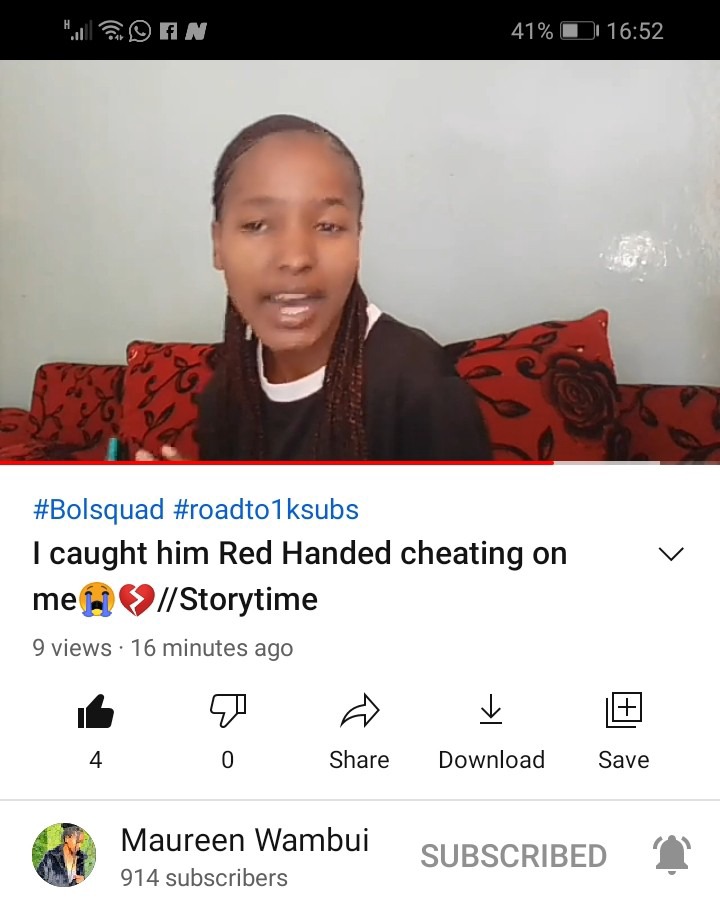 According to Maureen's side of story she said that she used to be with the boy everytime and they always did their things together, hence his boyfriend couldn't have not find time to cheat on her. But one cool afternoon shit happened when Maureen was browsing via his boyfriends phone, then a message of a certain girl popped up, and the way the girl hard texted, it suggested that their was something between her and his boyfriend, so Maureen decided to investigate and wanted to know more about the girl and some of the chats that were suggesting that the two have been enjoying conjugal rights together.
To cut the long story short, via the chatting mode, Maureen was able to find out the truth that the girl was the sidechik of his boyfriend and it happened that they had have intercourse the previous night, this really pained her because she had truly loved the boy and given him her heart and all trust.
And that is how her relationship ended in tears, she still remembers it as the major breakup that she has even been through. Check full video on her channel, and subscribe for more amazing content. Bravo Maureen, keep on releasing doper content.
Content created and supplied by: Brianwanga269 (via Opera News )