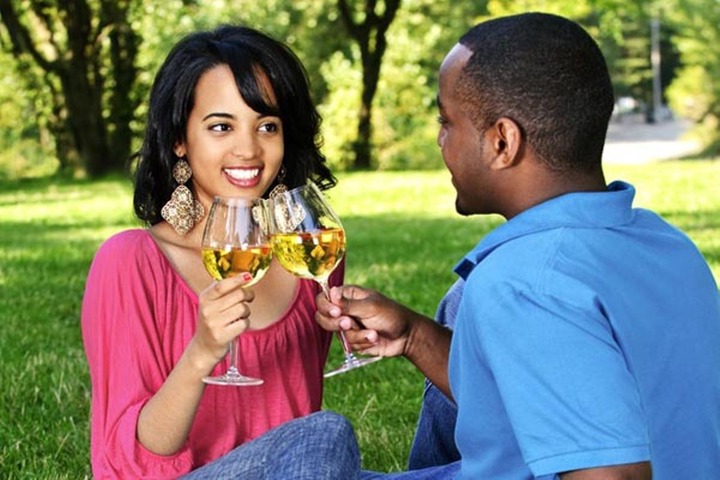 In every relationship there are always the moments to ring in the couples minds. Some may include:
1.The first time you bone. Well, hopefully your first time was a great moment. And if not, you're a very selfless person for sticking with them. 
2. That first awkward, nervous pause right before your first kiss. Your first kiss says, "I like hanging out with you, but I also want to make out with you all the time. Let's take this to the next level."
3. The first time you hang out one-on-one (and yes, Netflixing counts). Nothing is more exciting than letting out all your pent-up crush energy on a first date.
4. When you did nothing in bed together and it was amazing. The first time you do this, it's cute and romantic. 
5. The moment you realize their family could also be your family (and you're OK with that). Some people have stupid families. So it's a relief when you meet your partner's and you actually feel at home.
6. When picking your partner up at the airport felt like the best moment in the world. Spending time apart (however long) is rough, but getting to see each other again makes it all worth it. 
7. Buying a second toothbrush to keep at their house. You're basically saying, "I'm coming over whenever I want so you can never cheat on me." But also, you know, that you love spending time together.
8. When you went on a couples vacation that still feels like one of the high points of your relationship. Even if it's just an overnight trip, it beats the family trip you took to the Grand Canyon with your parents a few years ago.
9. Getting a dog and realizing you are successfully raising a living thing together. Week 1: It's not dead yet! Week 2: Still living! Week 3: We're a family now: me, you, and Muffins. Just us for the next decade or so. 
10. Any time you really, truly, just have a day to yourselves. These don't come often enough, and when they do, it feels like the best day ever.
Content created and supplied by: Bobo14 (via Opera News )