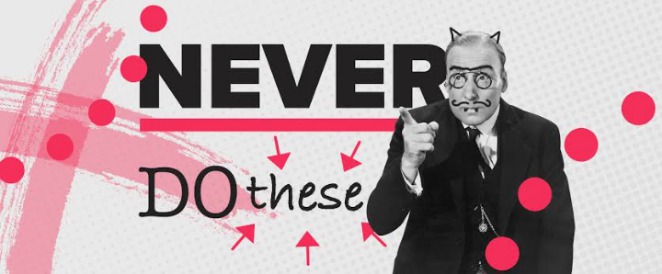 Cough loudly
There are some people who never cover their mouth when they sneeze or a cough, and even more, disgusting they cought up phlegm loudly. This behavior can be very disturbing and disgust and such behavior is unacceptable.
Talking loudly on phone
have seen many people who talk loudly on phones, their voice disturbs and irritates others, some even feel frustrated, some not only talk loudly but they fight on the phone, maybe those people feel that they are not loud and that are just whispering but in reality others can't only hear your yelling but can also hear what the person on the other end of the phone is screaming.
Hence avoid talking on phones especially when you are in public transport because your consideration can be heard by hundreds of people, people not only listen to you they also make fun of you and get angry on your behavior.
Sing
There are many bathroom singers in this world, it's absolutely cool and comfo singing in the showers but if you don't have a good voice and if you are a bathroom singer then you should never volunteer to sing solo love ballads at karaoke bars while everyone is still sober, people go to a restaurant to have some peaceful time and to have a good dinner.
when you know that you can't since we'll and you don't have a great voice then avoid volunteering.
Groom yourself
I have seen the disgusting behavior of people in public places, a public place is not the time to be fingering your ears for wax or checking your nostrils for excessive hair growth.
If there is an urgently grooming matter which needs to be dealt asap, kindly excuse yourself and go to the bathroom, no one will mind your absence if it means you won't be subtly trying to pick your nose at the dinner table.
Content created and supplied by: Vivianmercy (via Opera News )