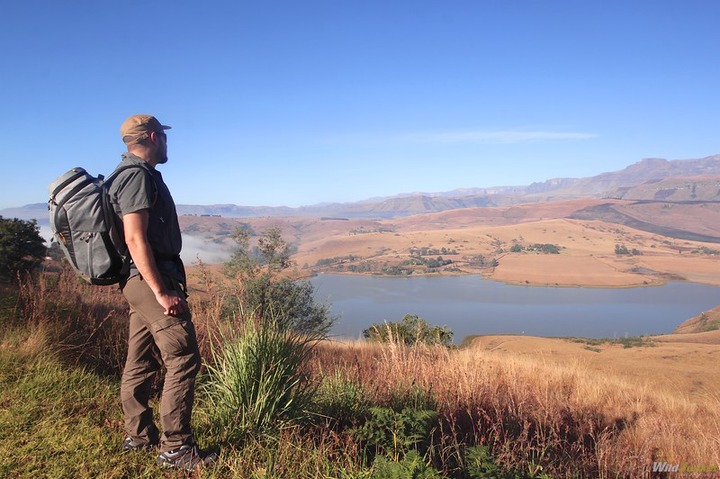 It is said that love is a sweet thing not forgetting that it can make you crazy. In love both parties are advised to maintain fidelity so as to avoid negative eventualities.
Menbabd women are to tread carefully as to avoid on who they fall for and for right purpose. Never fall for money or for circumstance or else you risk falling a victim of circumstance.
One man in Migori might have fallen a victim of circumstance for the impending lovers day (Valentine's day.) The man decided to temporarily evacuated his residential area for fear of his lovers finding him pants down.
According to the neighbours the man has many ladies in the area.
The man told his friends that he would not reside the place till after the Valentine's day. This is because he has several ladies who would come and stick to him.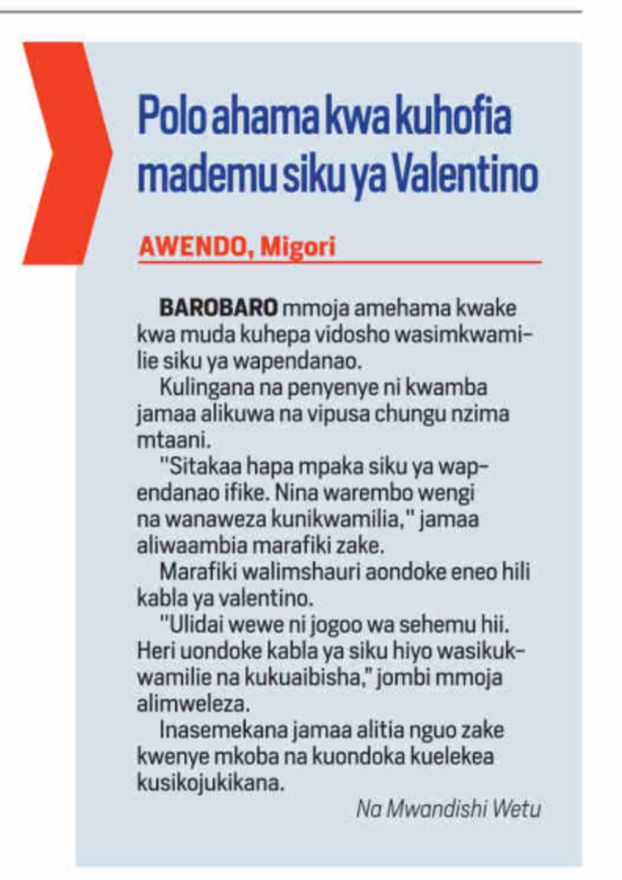 His friends advised him to leave the the place before Valentine's day.
It is said that the man packed his clothes in a bag and left to unknown place.
Do you think this man solved the problems, postponed a problem? Kindly share your views.
Content created and supplied by: Benadhizo (via Opera News )