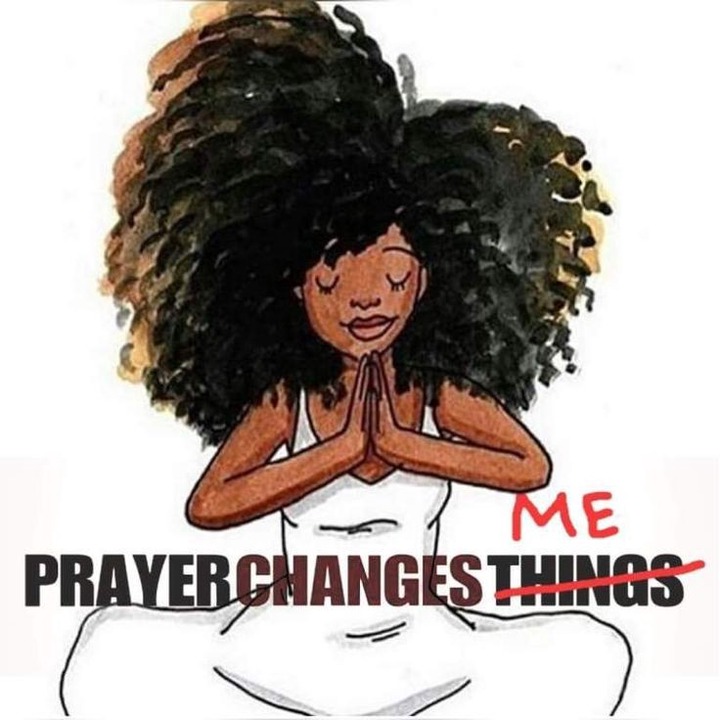 As we all know, prayer is communicating with God. However, prayer takes practice and discipline and an awful lot of mental energy. Therefore, don't give up and remember that prayer is something we are called to do whether we feel like it or not. It's a privilege and an honour to be able to communicate with the king of the Universe. If you feel like you are bored with prayer, do these six things;
1.Remember prayer is a privilege. This is the first thing you should do. Just imagine falling in love. Think how a couple in their early stages of passion and romance look at an upcoming date with their loved one and feel drudgery, dread or just that heavy sense of I wish I didn't have to do this. Maybe the problem isn't your life. Maybe you just need to go to square one. Remember that Jesus loves you and He has invited you into a relationship with Him.
2.Check your priorities. Ask yourself if something is keeping you from your first love who is your creator. However, you must have other pursuits claiming Christ's spot as being first in your heart.
3.Pray with others. Not everyone likes to pray in groups, but this can be a great way to throw some energy behind bored prayers. All you have to do is to call a friend, recruit a prayer partner or show up to your church's prayer meetings. Remember that the Christian faith was never meant to be carried alone.
4.Use the scripture to springboard your prayers. Read and meditate on the scripture. Maybe your prayers are dull because you have been spending all your time talking and not enough time listening.
5.Check your faith. As we all know faith is a strong belief in God. However, are you fully concerned that your prayer can change the world. If you are not praying with faith, are you just praying because you feel it's your Christian duty. Pray having faith that everything is possible.
6.Don't be too hard on yourself. Always know that prayer is a journey. Some seasons in your life will look different from others. If you are going through a spiritual dry spiritual dry spell, it's possible that there is no real reason for it other than that God wants to mature you. However, it's easy to pray when you feel inspired. It takes perseverance to keep on praying even when you don't feel like it.
Content created and supplied by: Mukhaye96 (via Opera News )