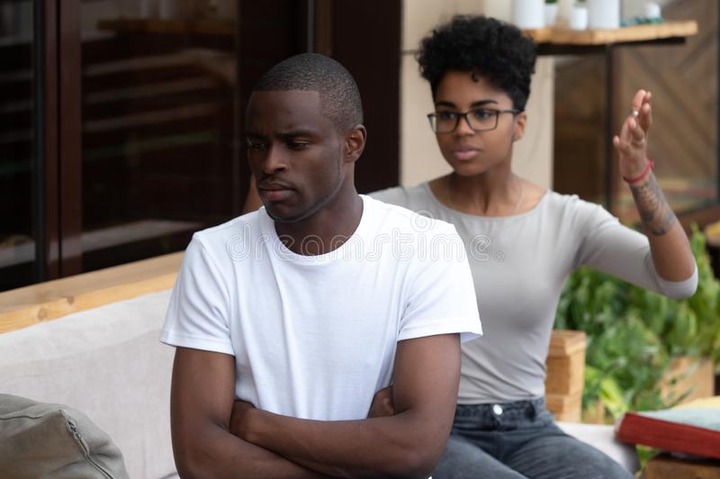 Marriage is union that has to last forever. The union is meant for procreation and also for companionship.
Marriage between the two can allow people to separate or divorce if they can no longer stay together.There are conditions given out when one when the couple feels the need to separate.
Marriage is nurtured by virtues such as love, faithfulness, chastity and so on.
In Yatta, there was drama as a wife allowed her husband to marry another wife. The woman reached at this when she realised that the husband was having extra marital affairs.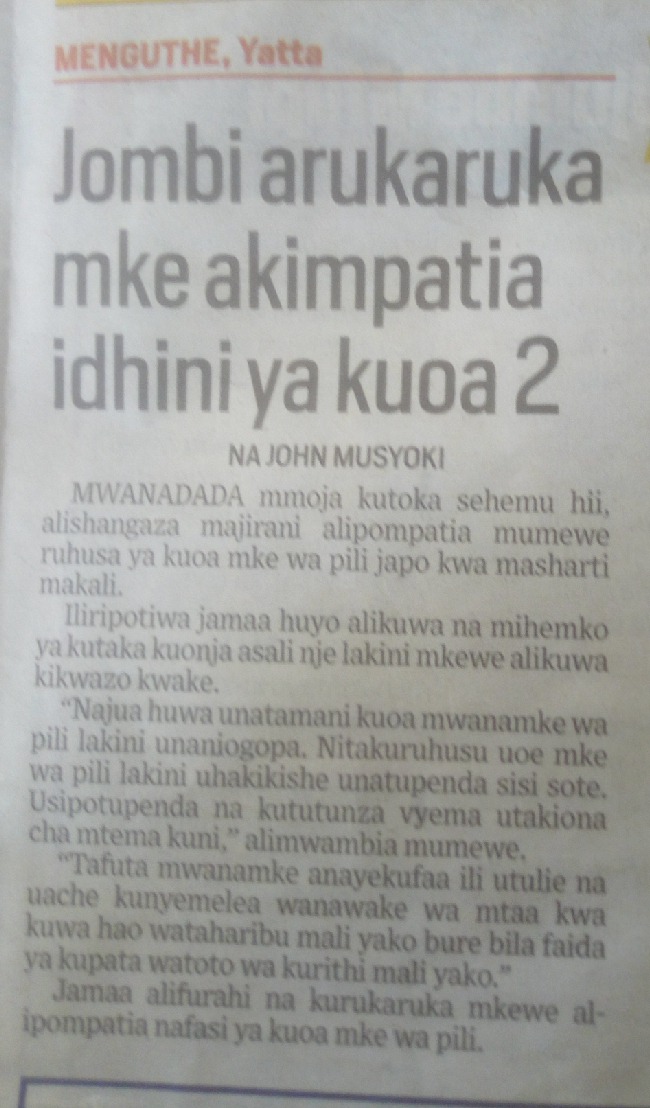 The wife told the husband that she knows that the husband wishes to marry another wife but he is afraid of doing so because of her.
The wife allowed it so and gave out a condition to be followed.She told him that he had to ensure that all the two are loved equally. If he will not be in a position to do so then there are consequences.
She gave her the opportunity to choose a girl that she wishes and settle down with her and not to engage in extra marital relationships.
The man was marvelled for the good opportunity he had been given by the wife to marry another wife.
Content created and supplied by: Molyn (via Opera News )