Most ladies have suffered from the hands of fate as they get it hard to treat their men better. When he treats you with extreme gentleness, you need to do the same to him. Don't expect to be treated like a queen yet you treat him like anything else. Relationship is a two way traffic. You do him good and he will never feel coerced to do the same. He will do it whole heartedly with ultimate passion and love.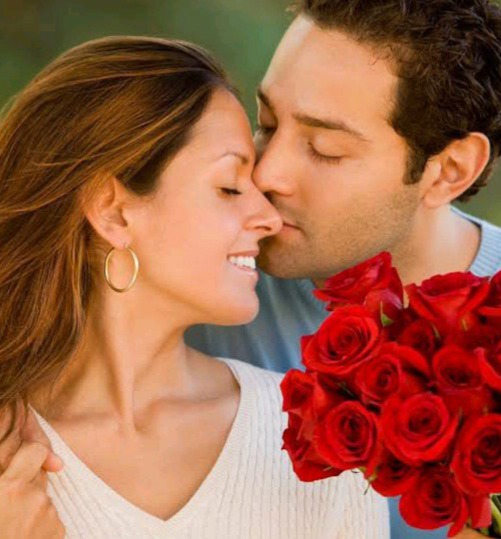 The most uncommon one is hugging him from behind. It's not very common among Africans. Most people have loved hugging someone from the front. This is outdated and somehow boring. Try backward hugs. It brings an extreme feeling of affection. If a lady really loves you and hurts you, she will hug you from behind and all you will have are chills. The back of human body provides a larger surface area for contact and again it has several nerve endings. Try it to your partner. It's not only romantic but also thrilling and fascinating.
Neck kisses and pecks gives out the best. The human neck is a major turn on for majority. It brings chills to the body. It's also a weak point to most ladies. The human neck has the major nerves endings that end in the head. The neck is also close to the brain therefore the receptive nerves transmit information quickly to the brain for interpretation. The human neck is a major facilitator of the oxytocin hormones that make the body feel good. They are advisable for the success of a healthy relationship.
Play with your partner's hair. Most ladies will get mad at you when you play around with her face or even any other part. She will get it comfortable when you turn around and play with her hair. Roll his/her hair around your fingers. Pull then gently and there will be a hidden good feeling in it. She will want you to do it frequently. Whenever she is around you, she will want you to play with them. It's fun. Make your relationship more fun by adventuring. Try out new recipes and everything will be working smoothly.
Look at his eyes then smile when talking. This is a romantic and cute way to convince a man. Men get lured easily by a smiling woman. Some smiles can sweep off a man from his feet. Some smiles are very welcoming and make men give in easily to whatever request it may come with. Looking into his eyes will also mean that you are confident and hiding nothing. Eye contact is the best way to gauge someone's honesty and legitimacy.
Content created and supplied by: Lennoxlewis (via Opera News )