The Luo community had been practicing many traditions which had been their identity. The forefathers of the luo community maintained the customs without hesitantion with consideration of protecting their descendants from the taboo claimed to had been associated with it.
Some of the customs which were practiced in ancient times are rarely practiced nowadays and a few of them almost stopped from being practiced.
One of the traditions which is no longer practiced by most luos is the removal of the six lower teeth: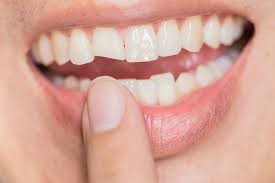 The six lower teeth were being removed as a symbol of being a luo, also others claimed that it could be a space through which someone could be fed incase he/she is bedridden and unable to open the mouth wider.
Nowadays, most of the luo community are not interested in the removal of their six lower teeth, the reasons still not known but yet to be known.
Another luo tradition which rarely practiced is wife inheritance from the family:
In ancient times, when husband dies his brother takes over and inherit the widow.And life continues normally.But nowadays, the widow has a chance to find inheritance from outside. The reasons are yet to be known.
Share, like, comment and continue checking for more informations.
Content created and supplied by: Rosymbo-1 (via Opera News )