Hate may seem like a muscular term, But I feel like it is not even enough to describe how much your man dislikes these 8 things even though he does not have the energy to show it openly.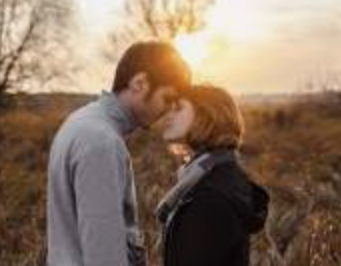 1. He hates it when you are in pain
This actually applies to everyone who loves you, no one wants to see a person they love and treasure son much in pain and to avoid that they do everything they can to see you happy.
2. He hates it when you cry
Biologically, women are known to cry more than men and sometimes they carry even over nothing at all. This can sometimes be caused by hormonal changes and it can be really uncomfortable for you man most especially of they do not know why your crying, he might even end up thinking he is the one who have hurt you. So always try to share what is bothering you so they might not end up feeling guilty thinking they have done something wrong.
3.He hates when you are away from home
The reason God put the both of you together is cause he wanted the both of you to spend the rest of your lives to together that why you find that your man misses you a lot when you are not around.
4. He hates when you don't believe in yourself
Every person have their weak points the same way we are strong at some things, but do not let your weak point bring you down, always fight to be on top cause no man wants to be with a wan who has no confidence with herself.
5. He hates it when you wear to much make up
The foundation of a good relationship doesn't lie in your actual foundation. I know it's exciting to get dolled up once and a while, but try to make sure you're still recognizable. While the right amount of makeup can enhance your natural beauty, the wrong amount can turn you into a drag queen who's almost unrecognizable the next morning. Guys don't know a lot about makeup but their pillowcase the next morning tells them if you're wearing a shit-ton.
6. He hates it when you feel you have to become a different person so as to impress him or the society. Just be yourself, he loves you for who you are.
7. He hates to see you fail, no one wants to see their loved one fail in life.
8. He hates when you hate your body and don't feel pretty enough.
I know women experience some changes in their bodies as life goes on example baby fat and such, but one thing I know your Mr. Right never married you your for your nice body but for your good heart.
what's your take on this, kindly leave us your views in the comment section below. Also like, follow our channel for more if you haven't and most importantly help me share this among your friends and family.
Content created and supplied by: Karismatic001 (via Opera News )