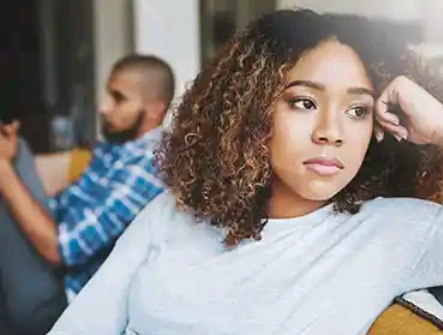 Every relationship has arguments,and everyone says they things they didn't mean in the heat of the moment.Thats way sometimes is better to remain quiet rather than say something at all and wait for cooler heads to prevail.
According to most women remaining silent makes things simple and easy to handle.Ignoring others behavior when they are angry and they don't engage with them about it because that attention reinforces the people dont realize that even negative attention is an attention.
Alot of times we don't realize we are reinforcing negative behaviors by snapping back or giving the behavior the attention the other person is looking for.It easier to have no visible response to it. Below are how's and when to use silence in an argument;
. Silence is a great way to address attention seeking behavior
. Example of attention seeking behavior includes a bad attitude and snappy responses.
.Dont respond with the same behavior
. Recognize your partners behavior and ignor it
. Continue in the same positive way as if nothing the other patner has done has bothered you
.When negative behavior is not given attention,it's frequency tends to decrease with time .
If you enjoyed this article , comment ,share and follow for more articles.Thank you
Content created and supplied by: Healthmatters.com (via Opera News )