'Fashion Gone Sour?' - Betty Kyallo Under Fire as Netizens Criticize her for Wearing an Indecent Dress
Her sense of fashion and dress code has raised eyebrows ever since she left the screens months ago. Her looks have always caused a stir online due to the nature of her dresses.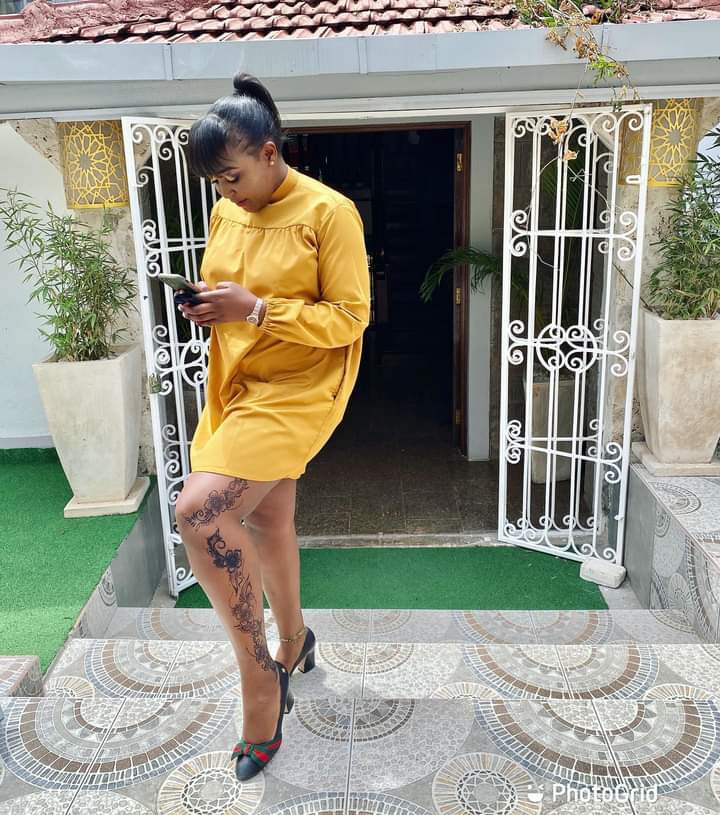 (Photo, Courtesy)
Today, Tuesday, Betty Kyallo decided to dress in a short yellow dress that brought criticism on her from her followers. After she posted photos of her in the dress, netizens flogged her timeline to criticize her choice of dress.
Below were some of the thoughts by the netizens on Betty Kyallo's looks;
"Beautiful dress to the wrong body." - Vilet Nduku
"Dumashi sometimes you need to hide you beauty for the goodness of our brothers #Alinur." - Hassan Aden
"My sister this is too much." - Evans Maina
"Trying too much . . . Its not beauty anymore." - Dickson TY
"Madam hatukubali mali ya kijana wetu iangaliwe na kila mtu he is the only painkiller you have wacha macheso habana iko taka." - Mudi Baros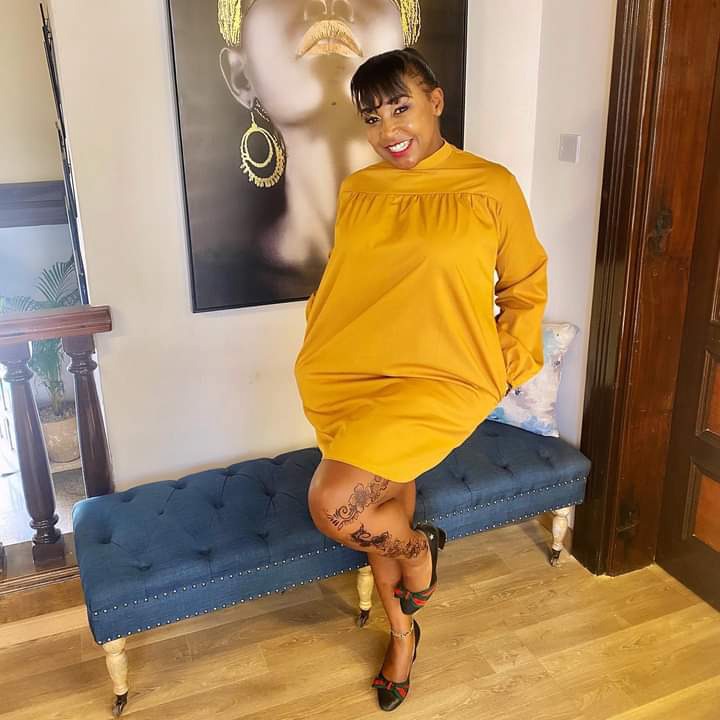 (Photo, Courtesy)
"This is too much......can you be a role model." - Ali Hukash
"Ukimaliza kuongea kwa Simu,rudi umalizie kuvaa nguo." - Tytoo Akala
"Your legs are too long for that dress." - Julius Mbumbu
"Kyallo ni kama umezidi." - Sheikh Aden
"#BETTY_KYALO you are too idle nowadays, you only posts your pictures every minutes ata watoto wa High School afadhali wamekoma!" - Nyargi Kidero
"Kolokolo painkilla kitu gani tafta kinyasa uvae ndani ya hiyo dress." - Ezra Mpole
https://www.facebook.com/OfficialBettyMuteiKyallo/photos/a.304622262994694/1888271617963076/?type=3
Source: RoscoTonny (via Opera News )