Black symbolises power, mystery, strength, elegance, formality, and sophistication. It's a positive, empowering colour especially for women. That's why it's often the colour of choice for women in positions of power and authority. It also symbolises your refusal to bow to traditional norms. Brides wear white because it's the done thing. But if more brides realised that wearing white suggested innocence and submissiveness, perhaps white wouldn't be quite so popular.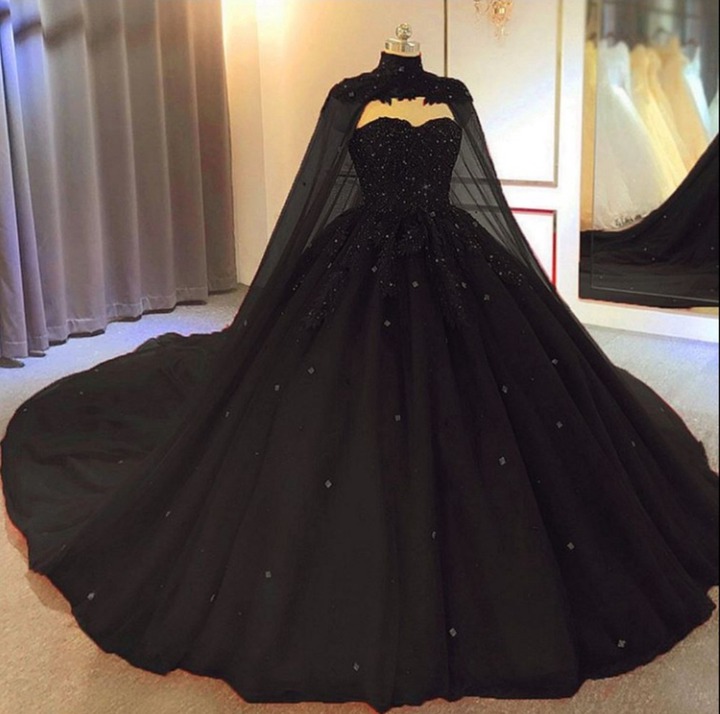 Picture courtesy
BUT IS A BLACK WEDDING DRESS APPROPRIATE?
It's totally fine to wear a black gown to your wedding. But it does depend on your situation. If your wedding is traditional and your guests are conservative or religious in their outlook, a black wedding dress may not be the right choice. Unless you want to make a serious impression. But if your wedding is modern, more liberal, simply then go ahead. Your guests will love it. Wear a black wedding dress, and be proud about it.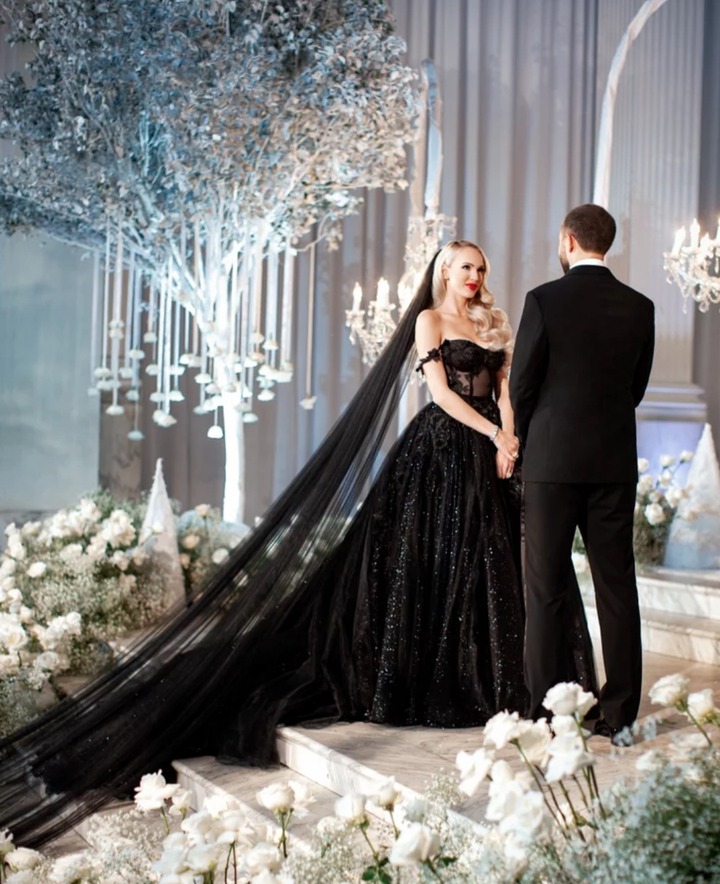 Picture courtesy
There is a superstition that black is unlucky for a wedding dress. Some people think it's unlucky to wear anything but white, others think it's inappropriate to wear white unless you're a virgin. A lot of these superstitions are actually quite recent in England, certainly, it used to be usual to get married in your best Sunday clothes, the concept of a dress specifically made only to be worn for your wedding would have seemed wasteful and strange.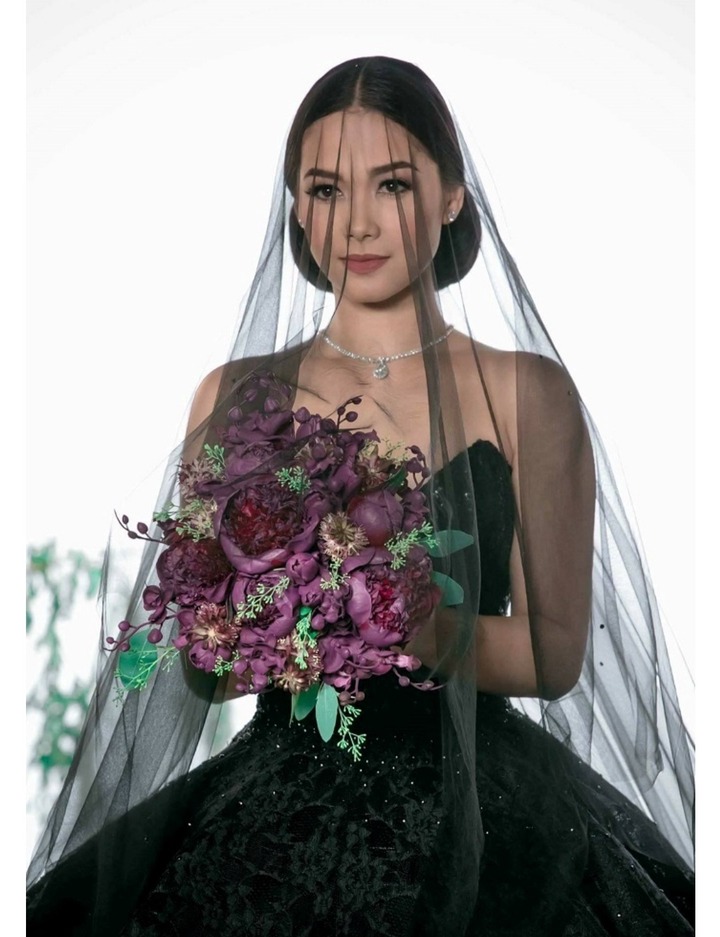 What really matters is what makes the bride and groom happy. It's their own personal special day. There will always be someone who disagrees with any unusual choice, but it's not their day. While it can be fun to follow the superstitions, considering how many there are, and how many of them are conflicting, I think it's best to take them with a pinch of salt.
Content created and supplied by: NYCELOVE (via Opera News )