It just caught people's attention and pleased many as a Granny aged 100,shared her story . Margaret Wanjira was very happy as she was getting married to the love of his life.
As an bride,they they were very happy and had great hopes of having a great and happiest family for the rest of their lives.
After they tied their knots,as any couple they were expecting to be blessed with kids.Little did they know it will turn up side down.Margaret was barren she wasn't able to sure kids.
As it is,she never got any peace from her in-laws ,she was pressurized for being childless.She couldn't hold the pressure for long rather she decided to come up with an idea of looking for a wife for her husband who will give him kids. Since her culture allowed polygamous mariage.Her husband at first denied the idea since they shared true love and it just sounded it might affect their love.
She respected her co-wife alot she she brought a smile on her husband's face by giving him kids and made him a Father.Later on Margaret's husband got I'll and died.Bt till date granny recalls on how trustworthy her husband was since he never hided anything from her.
It just felt good and reflected on the past and how marriages were valued unlike nowadays She stoody all the storms to see her marriage working which is opposite of this digital generation.
It was pure love and it was just a generous love.Love was a beautiful thing indeed!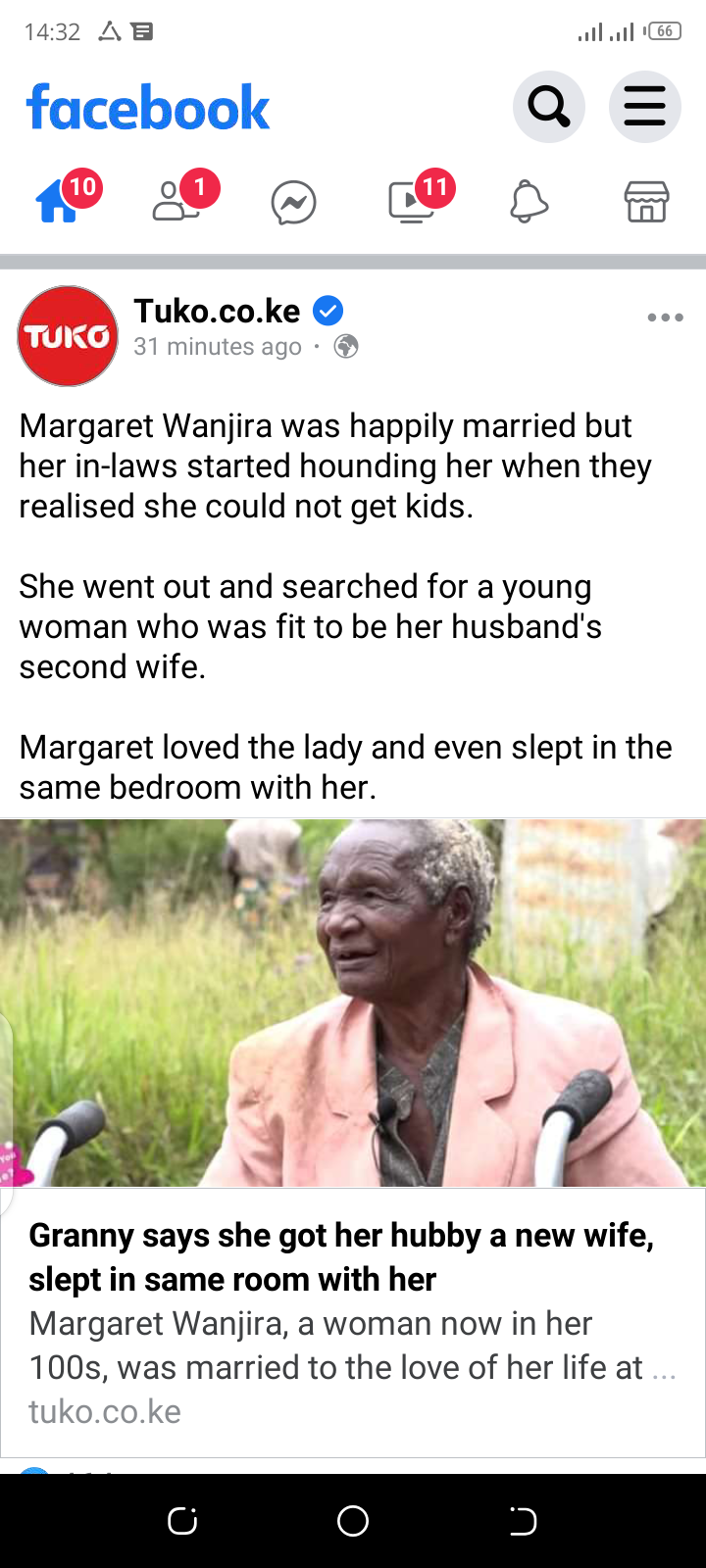 Content created and supplied by: Nyanchash (via Opera News )