Mohammad Latif Khatana, a 32-year old man found the joy of his heart by getting his first born daughter, something thought it might have been impossible. Despite being physically challenged, with nearly no part of his body to call face, the newly born daughter is such beautiful that he did not believe the outcome. To his imaginations, he thought that the new born will look more like him based on the genetic composition. Latif us disadvantaged in the face.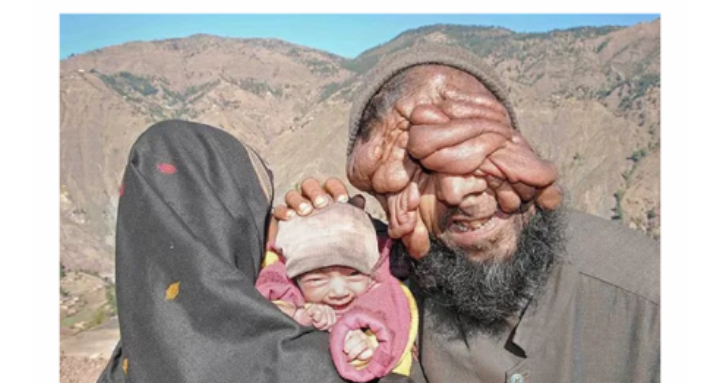 More mysteriously, his wife Salima who is 25 years old is one-legged. Based on her narration, it was hard for her to find a husband due to her unchosen disability. As a matter of fact, the two met and felt love for each other which later landed them in marriage life. Mohammad comes from Jammu and Salima comes from Kashmir, both are Indians.




This is indeed ridiculous. Love has no boundaries and it knows no barrier. It can grow where it has not been planted.
Reports reveals that their daughter has a good health without any form of disability.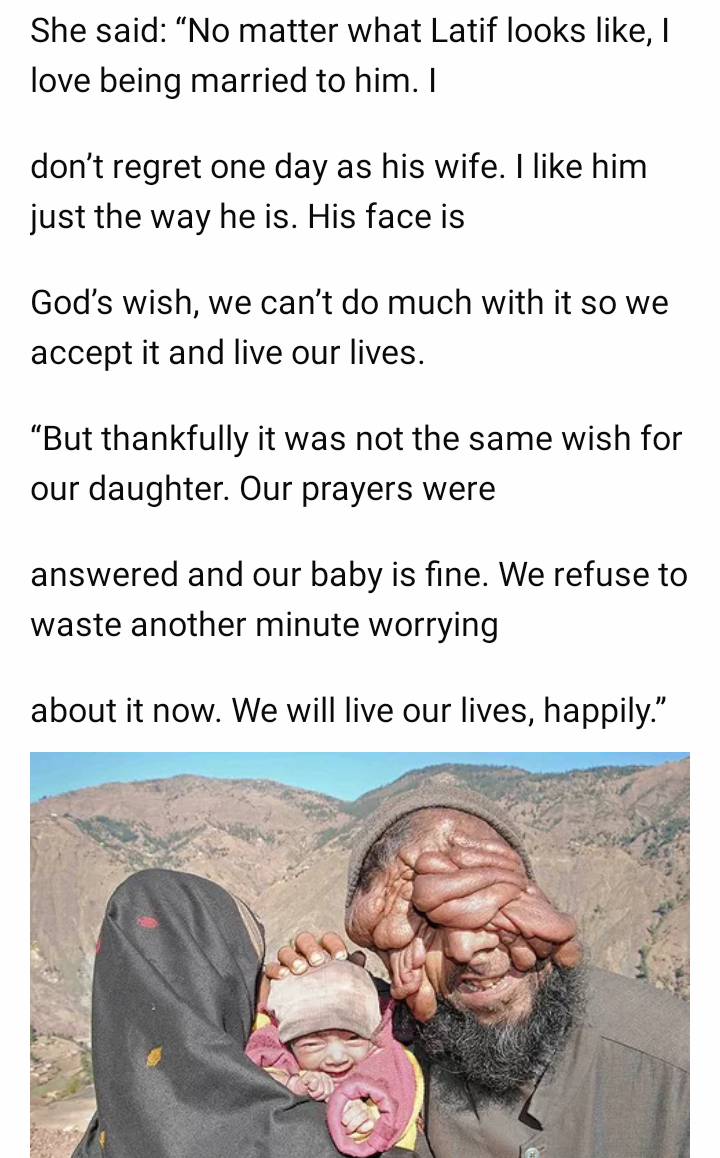 Their main challenge is earning source of livelihood. The man has no ability to secure job since he 'has no face'. However, he travels from place to place to distant places to get some cash through donations for his family upkeep. The wife, Salima is tasked to look after the child in the house.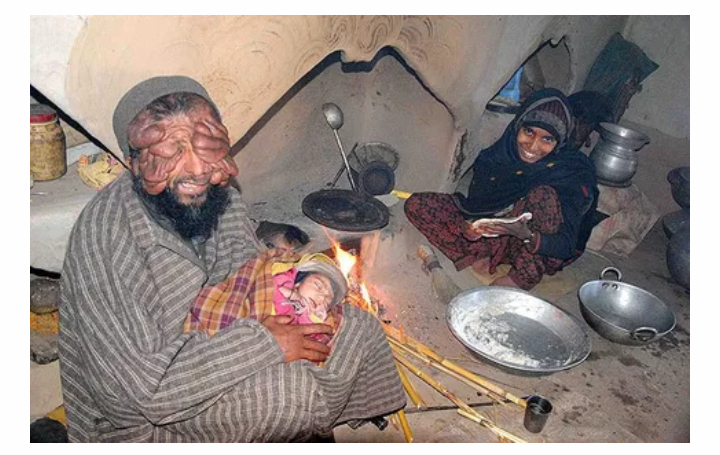 Content created and supplied by: Wangis (via Opera News )