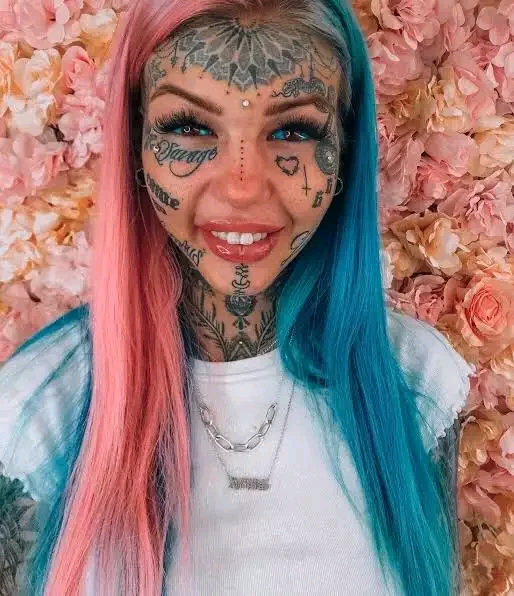 Is She Beautiful? Meet A Lady Who Tattooed Her Body Including Her Eye Balls For Beauty. Photo|Courtesy.
Ladies will go an extra mile to make themselves beautiful. They Will do all they can to make sure they have appeared in a way that men will get attracted to them. However, there are some who have just like one or two tattos on their bodies. Some do it for beauty while others signfy something else that is well known to them. Some ladies and even men will tattoo the whole body including the head and the face to make themselves attractive. These kind of people may appear handsome to themselves or to some but not as expected to the majority.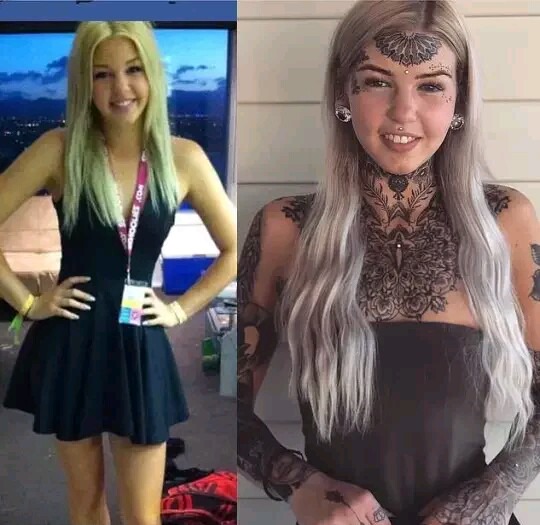 In this article therefore, we meet a lady who tattooed her body including her eye balls. How possible it was to tattoo an eye remains a puzzle but from the pictures, you can spot a blue tattoo on the eye. This girl from Australia actually wen't too far in what we term as fashion or trends when it comes to beauty. Her name is called Amber Luke who is self proclaimed, ''Blue eyed dragon.'' She comes from New South Wales. She has extreme tattooes as if her whole life depended on it.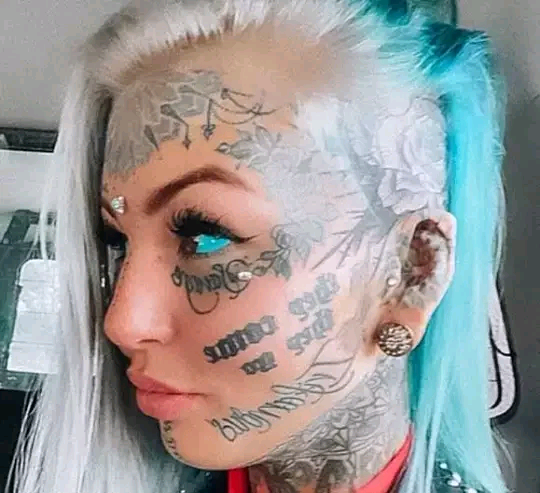 Its recorded that Amber Luke has approximately 600 tattoos which now include the blue ink which is now evident on her eye balls. This must have been the most difficult and dangerous procedure. Her parents and especially the mother did not receive this kind of transformation well but with time she had to get used to it. Sometimes children go to an extend where parents feel helpless before them.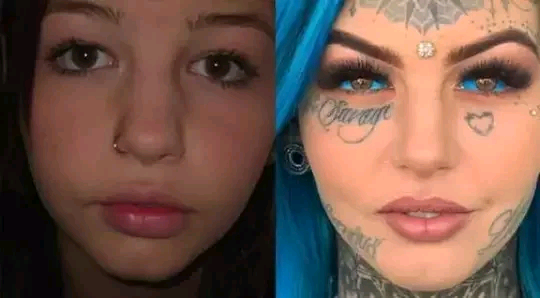 Apart from the tatoos, she also wen't an extend of adding lip fillers and pointed implants in her ears and also finished the whlole transformation with a split tongue. It is said that Amber had suffered depression right from her young age when she developed her love for the tattoos. Despite all these, she feels undisturbed and without regrets. Nonetheless, she is over 18 years now and she can therefore choose what to do with her body.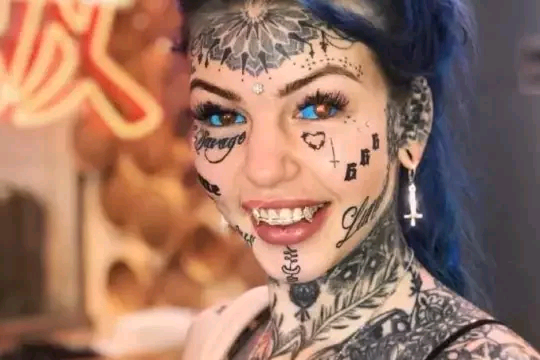 What are your reactions to the above photos? Leave comments, share and follow the channel for more. Thank you for reading.
Content created and supplied by: Israel.org (via Opera News )