"That Uzi on Your Leg Means Your Husband is Dead!" Netizens React to Betty Kyallo's Evening Photo
For such a long time, Betty Kyallo has been away from the TV screens after she left K24 TV months ago. Of late, she has been out in the streets with her Flair with Betty salon.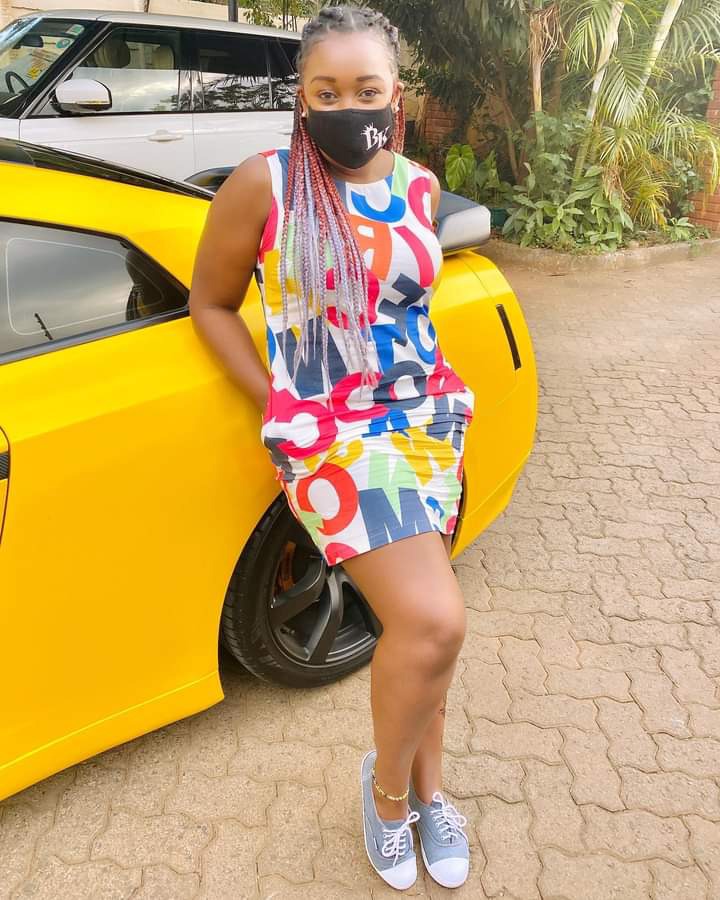 (Photo, Courtesy)
This evening, Betty has issued good news to her fans who she has been away from. "#Bettykyallolately takes a short break from tonight for a week as we shoot your All time favourite feature #Upclose with BK! It's going to be great! It's going to be lit as it was on TV! BK loves you! Don't worry. I'm out here grinding for you. TV was my first love. It will always be love," Betty's message to her fans read.
Her sense of fashion has always been admired by many due to her trendy designed outfits that she puts on.
However, attention of the netizens has been drawn to the 'uzi' on Betty Kyallo's leg that some have done an intensed research on. Vigorous Mwinamo came up with an answer after his research. He commented, "That ka uzi on the leg in African culture means your husband is dead and you have finished all the rituals and now ready to be chewed while in West it means you are a lesbian."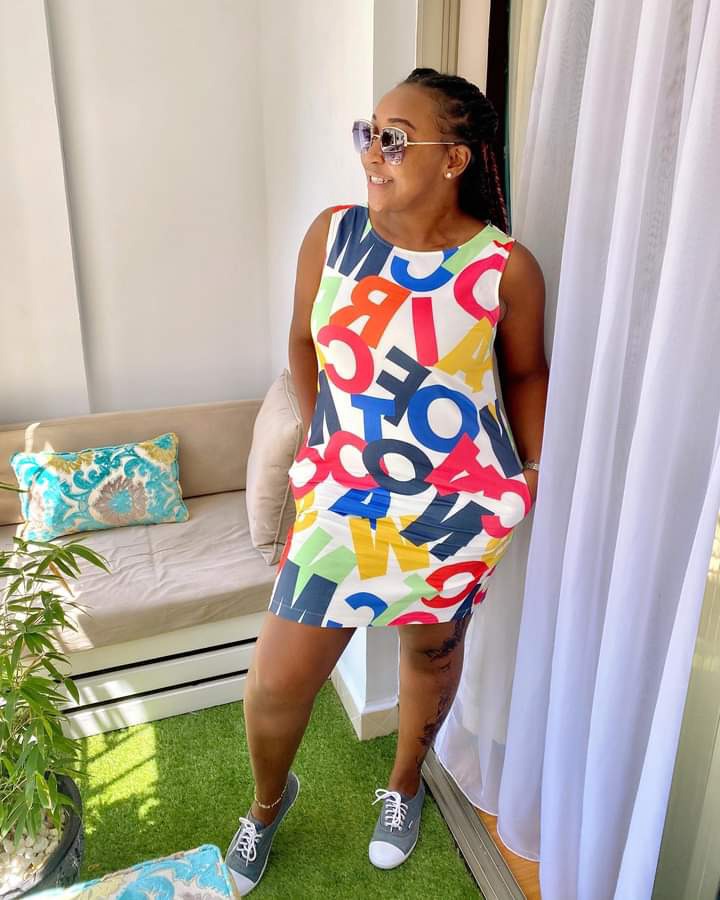 (Photo, Courtesy)
Other reactions from her fans included;
"Ukifima 40 Mambo Na Kuinua Mguu Inafaa Kuishia Kwa Bed." - Alito Republique
"Wewe ni mapaja to unaexpose cheap publicity." - Peterson Lastborn
"I know you're hibernating with the somali guy BETTY KYALLO." - Munyua Wanjeru
"Aki si utembee tu uchi sasa." - Mirry Maish
"Buibui iko wapi put on one soon utarembeka zaidiii." - Aggie Erra
"Haki usitoe rangi kwa gari ya enyewe." - Migingo Koech
"Wenye mlikuwa mnasema Betty ako na miguu baya mko wapi? This girl is beautiful and successful in all dimensions. Haters stick to your lines. If someone is worthy it , appreciate that person." - Faith Mwangi
"The word #Grinding on your post is sending a very wrong message to our ladies of the other side of.,...your guess is as good as mine." - Nominated Governor
"Someone got to take a break nd digest yesterday's thrashing 2 shots at a time." - Martin Walker
Speculations have it that Betty is currently dating a Somali guy whose identity is still hidden from the public.
https://m.facebook.com/story.php?story_fbid=1883437051779866&substory_index=0&id=220458804744374
Source: RoscoTonny (via Opera News )