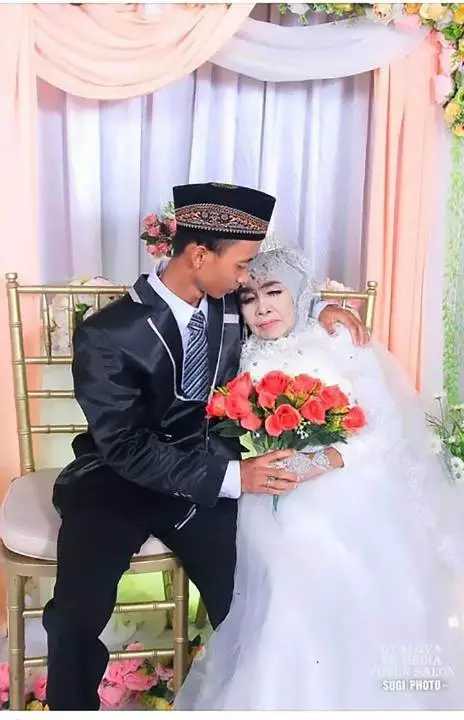 A woman named Mbah Gambreng shocked the entire world when he married her adopted son who is only 24 years old.
The woman did the Unthinkable when he got into a relationship with a boy whom would call her mother for such along time
.The incident which happened in Indonesia lasy year, it shocked everyone, but according to Mbah she said when she adopted her son she never had any intentions of being married to him.
But since she has 3 other girls whom she adopted, when they hit married she asked her son to also get married like his sister, that's when he went on his knees and proposed to her saying that she was the only one he wanted to spend the rest of his life with.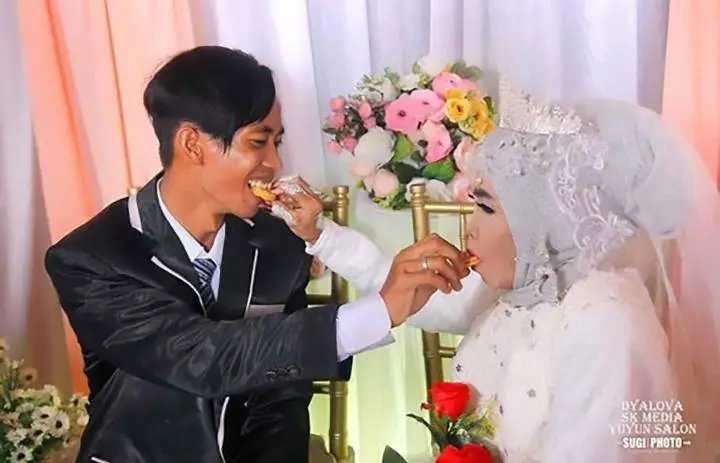 This really shocked her, but since she wanted to make him happy and not disappoint him she accepted.
Local media report the 24-year-old even paid her a dowry which she accepted.
Content created and supplied by: Newsverified (via Opera News )