Political icons; Elijah Mwangale, former Vice President Michael Kijana Wamalwa and Mukhisa Kituyi are some of the few Bukusu bigwigs who madly fell in love with white ladies. Former cabinet secretaries Noah Wekesa, Musikari Kombo, Alfred Sambu of Webuye West and Davis Nakitare of Saboti Constituency were also not left behind in search for white love.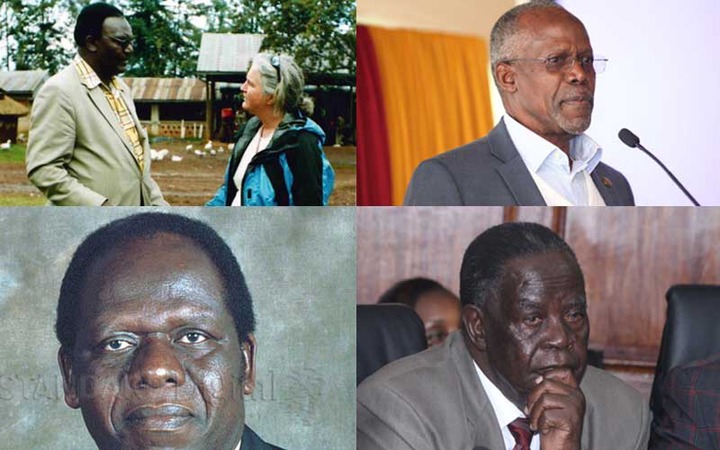 Most of these individuals developed taste for exotic love while studying abroad. For example, the late Mwangale met Janet Allen while at West University USA. They later got married and blessed with one son, Andrew Sarai. Mwangale divorced Janet in 1980 and married Salome in 1989 ( Salome was a law university student). The same case applies to the former secretary General of the United Nations Conference on Trade and Development Dr Mukhisa Kituyi, he made Ling Kituyi while studying abroad, they're blessed with four children.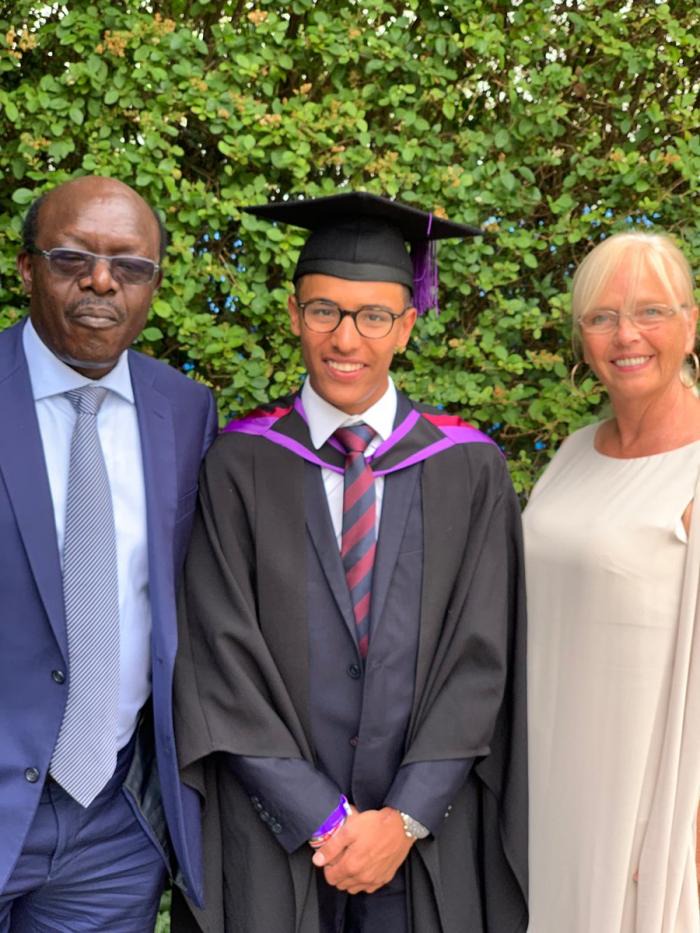 Photo: Kituyi,Son and Wife
Speaking on the reason why Bukusu love foreign love, elder Cosmas Chaka argued that it is not only for adventure but is because the Bukusu are very welcoming persons. It is in Bukusu where yo will find wives from across the world.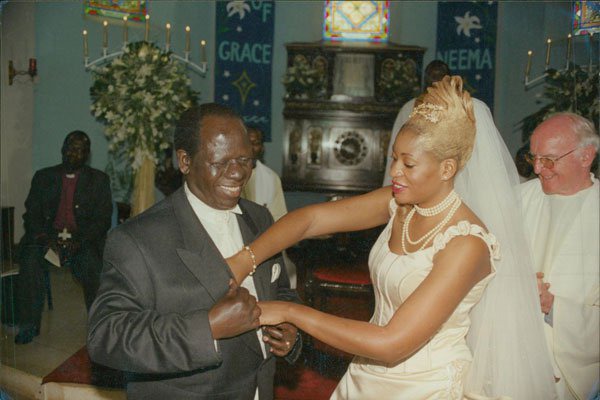 Most of their marriages are successful, taking Kituyi's case, his wife Ling speaks fluent Bukusu and Swahili. Back in 2015 when their first born son Malaria died, Mukhisa revealed that his Children are greatly attached to the Bukusu culture alluding to a situation where Makari was not happy when his father denied him a chance to undergo all Bukusu circumcision ceremony
Content created and supplied by: DailyDigitalJournal (via Opera News )