Yesterday was a beautiful day, filled with joy and very excited a lady decided to fuel her husband's car and also gave him some gifts.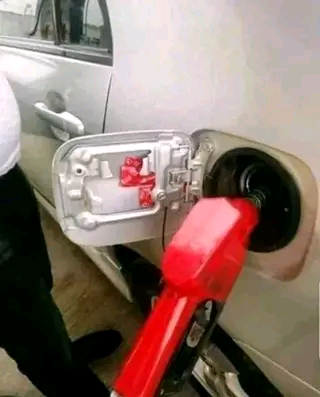 Later in the day Bella Williams, a lady took to Twitter to share how she discovered something that could end her marriage in the tank of her husband's car and she asked for help on what to do.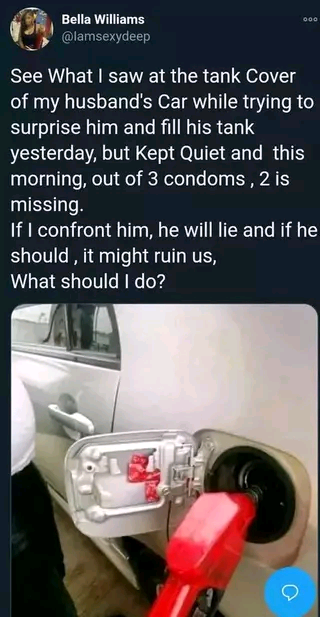 As she left the house her husband was asleep and she drove off to the nearby gas station and when she got there the attendant tried to open the lid but it seemed stuck, she walked to the side where the tank was and it was unsuccessful. They called another male attendant, he used his masculine strength and opened the tank top.
My focus was on a red nylon hug in a slightly open space in the tank top and to her surprise it was CONDOMS. Thoughts ran through her mind wondering if her husband could be cheating on her. Ahe says their life is a triangle, church, home, and work. Out of disbelief, she drove off and when she got home, she found her husband had already woken up, prepared a light breakfast, and had prepared the children for school.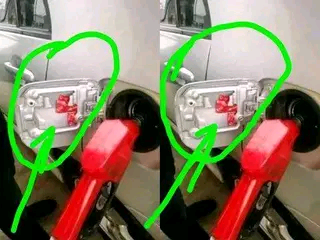 She acted as if nothing had happened and said nothing to the husband, later when she went back out of the three pieces only one was remaining.
She says when she asks her husband about it, it might tear up her relationship. What do you think the woman should do?
Content created and supplied by: Annsasha (via Opera News )