*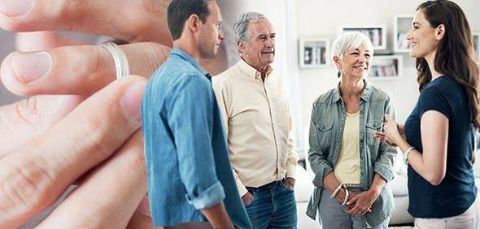 Introduce yourselves to them as soon as your relationship gets serious. After the let's see where this is going phase is over, talk to your partners about formally introducing you to their family. If they truly love you and want to spend the foreseeable future with you then this should be a no-brainer and you should not even have to ask them. However if they do not initiate it, you initiate the conversation. It is important that you get to know your potential future in-laws as soon as your relationship is secured so that your partner's family does not have a portrayal of you as someone who took their child away from them. It is a whole other story if your partner has a rough and/or has completely severed their relationship with their family.
Whenever you visit your significant other's family, help them with a few chores. Many family members judge how good or bad a homemaker you are from the get go - especially if you are a woman - based in how helpful you are around the house - especially around the kitchen. If you want to make a good impression on your in-laws or your almost in-laws, get off your butt and ask anyone around to show you how you can help them. This has nothing to do with how you are feeling, but it has everything to do with whether they will give your partner blessings to wed you, and how peaceful you all's relationship will be after the wedding.
Check on them once in a while. You can do this with your significant other, but you should also try to do this by yourself. They will see that you genuinely care about them when you do this, which might or might not be true, but you do not have to verbalize that. The point is than having a good relationship with your partner's family ensures that you have a good, peaceful marriage for the most part because you have a big tick on the side of your in-laws.
*Picture inserted for illustrative purposes
Content created and supplied by: Achieng'101 (via Opera News )