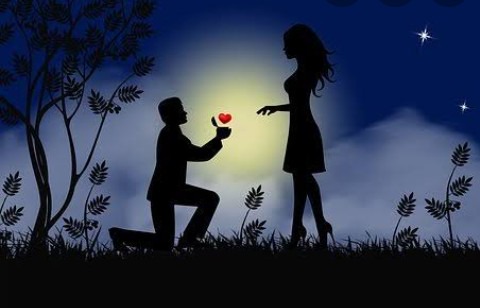 Men, Here Are The 10 Ways On How To Treat Your Girlfriend This Valentine's And Make Her Love You More.
Nairobi Kenya, 6th February 2021.
The Valentine's is fast approaching and every man would want to treat his girl or woman in the most best way possible and therefore, in this article I'll be taking you through some of the best ways you can treat you girl and make them love you even much more this valentine's.
1) Make it a habit of always appreciating her beauty by telling her that she is beautiful.
2) Always assure her of your love by telling her that you love he and she's all that you have.
3) You should buy her some nice gifts that will meet her heart and make her love you even much more.
4) Always be a good listener and pay attention to all her problems and anything she tells you and remember to give her good advice.
5) Make sure that you Complement her each and every time and you should remember not to overdo it.
6) Always be there for her each and time and make sure that you give her whatever she needs if it's within your reach or ability.
7) Do nicely things together with her like dancing to your favorite songs and even making some plays like pillow fights.
8) Make sure that you believe in her and grant her your full trust.
9) Always be her best friend at all time and remember to keep her secrets with you.
10) Always be a gentleman and treat her just like a real queen.
Share widely and remember to follow me for more information on this.
Content created and supplied by: Jonaz041 (via Opera News )