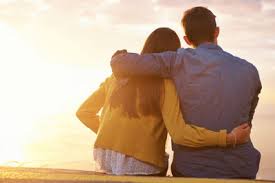 He is smart. He is able to think fast and solve problems easily. He is creative and innovative.
He is mentally matured. He always behave well handling issues and this is an assurance of him being mentally matured.
He gives you the attention. He understands that he is supposed to give you love and attention he can afford. He always find a way to create time for you.
He cares about your family. A man who loves you enough easily cares about your family and friends.
He is your biggest fan. A good man always celebrates your little success and celebrate you as a person.
He is protective. He is able to protect you physically and emotionally. He understands your weaknesses and help you to overcome them.
He appreciates you and what you can offer. He sees special qualities that others can not see in you. He genuinely respect your influence.
He controls his emotions. A good man should not get hurt easily. He is able to understand and handle his emotions in matured manner.
He is a kind man. He is always not kind only for you but also for everyone.
He is confident. A good man doesn't beg to be loved. He is always aware of what he is doing.
Content created and supplied by: ValeWise (via Opera News )