A man will never know the impact of some little things tona womans life. There are somethings that women expect yet her man will see it as a very little subject. As a man, you don't have to spend more money on a woman to love you. That will be more of gold digging than a relationship. A woman who truly loves you wont be clingy to you. She will get it hard to borrow money from you. However, in extreme cases you are allowed as a man to use your common sense and send her money. Here are the little things that mean the world yo women.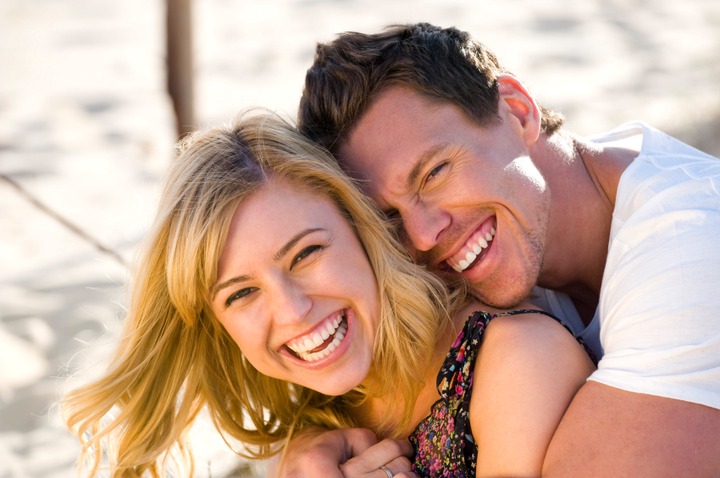 Good morning texts. These are the best kick off for someone's day. Text her every morning and ask her how her night was. This is not only romantic buy it also shows love and care to her. Men, there's nothing painful than a woman waking up and finding zero texts from you. It pains them a lot. A nice good morning text will tell her that you adore, care and even concerned on how her life is. In some extreme cases, you can call her as late as 2am to assure her of your love. Make it more fun brother.
There's nothing that pleases a woman like a man replying quickly to texts. It shows another level of energy. It also shows an high level of loyalty and commitment. Your woman will never tell you how much she's dedicated to you. She will keep replying to your texts and call immediately. With this, she will expect the same back. Don't let your ego ruin your relationship. Ladies grow petty once they fall in love with a man. She will pin your chats, save your name with a beautiful emoji and even dedicate some sweet songs to you. Don't waste her, such an energy is needed for a long lasting relationship.
Good night long texts makes the most romantic of them all. Your girl will get mad at you the moment you fail to end her a good night text. Write her a poem or a long romantic phrase. If possible, call her every night before you sleep. Don't waste yourself brother. Missing it may communicates otherwise. A lady will presume the presence of another woman with you or even doubt your competence to the relationship. Don't just send her good night texts, make it more sweet by dedicating a song or even sending a cute long voice note. Trust me, she will listen to it more than ten times.
Make her aware you miss her big time. This is a key recipe to a long distance relationship. The word i miss you heals up all relationship wounds. Express it to her in a romantic way. Surprise her with gifts once in a while but missing her should be everything. You may have talked or seen each other just about an hour back but don't forget to remind her how much you miss about her. Ladies get pleased using the ears. Tell her sweet words and she will fall deep for you. Remember, if you don't tell her then somebody will. It will hurt you big time.
Forehead and hand kisses are the best. It's not only comfortable in the public but an extreme taste of romance. Give her a peck each time you are together. You shouldn't do it on the lips. Make it at her forehead or even behind her palms. It's sweet and you can sweep her off her feet. She will even grow weak in the legs if she truly loves you. A woman is just to be loved and treated right. Love is something more than spending on a lady and making out to the most expensive places. You may end up spending all that only to end up in premium tears.
Content created and supplied by: Lennoxlewis (via Opera News )