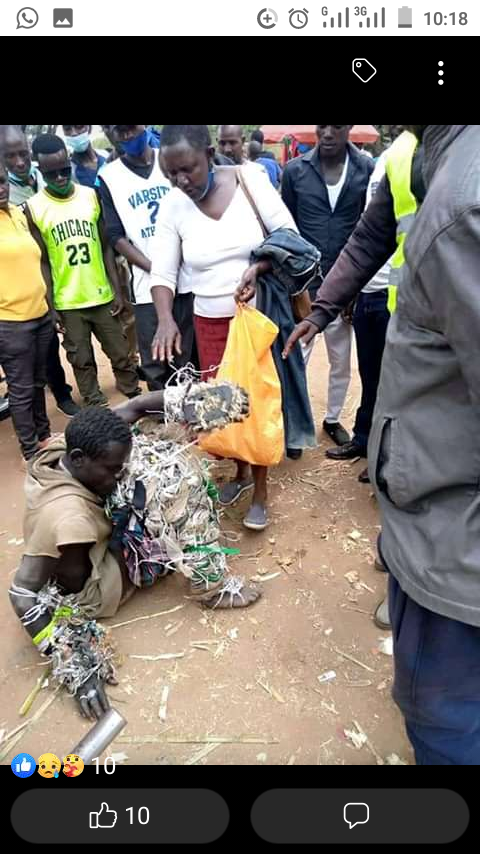 Hello readers normally the dream of every parent is to see their children excel and become successful in future life. Considering the pain he or she endured during bringing them up.Which parent would want their children not to succeed in later life??
Well such was a case in Nairobi , a woman is crying and bitter so bitter because of the mental state of the son. The mother claims that the son got lost three years ago. He was a student in the University of Nairobi. She Claims that her son was one of the brightest and she was hopeful he would one day come to her aid.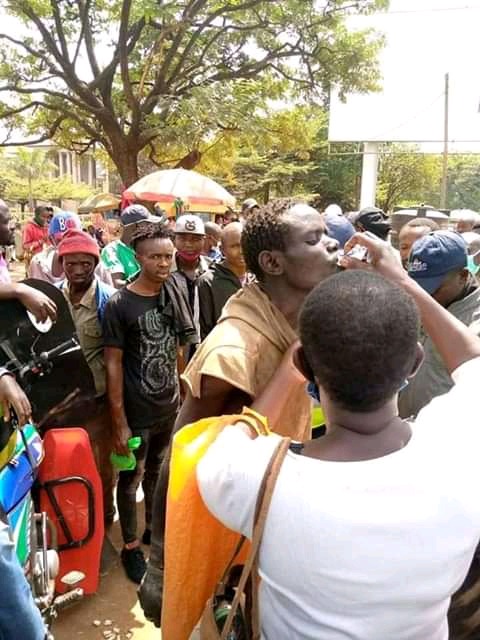 That was not the case though. She found her son loitering on the streets of Nairobi. Unfortunately, the son had gone mad and the cause still not known yet. Could He have been bewitched??
In a picture, the mother seems to be giving him medicine orally as she is deep in thoughts. The crowd surrounding her seem to be sympathetic but there is nothing they can do. The son has polythene papers all over his hand. Facebook users also reacted on the matter as follows;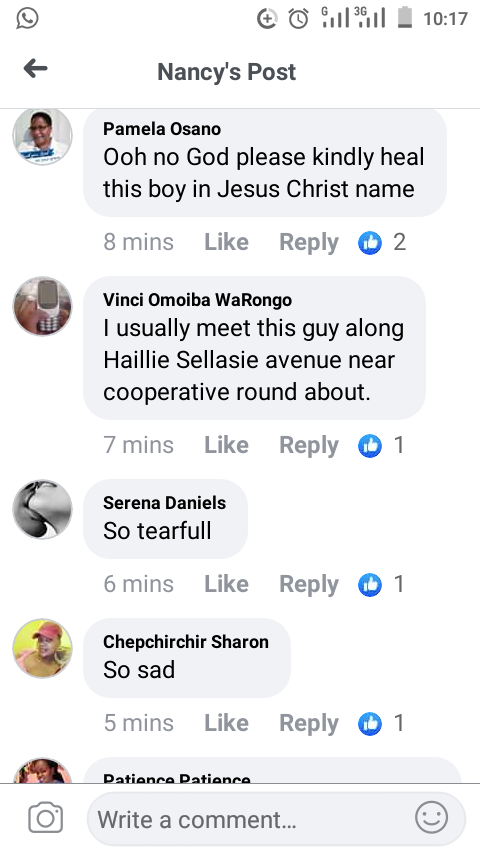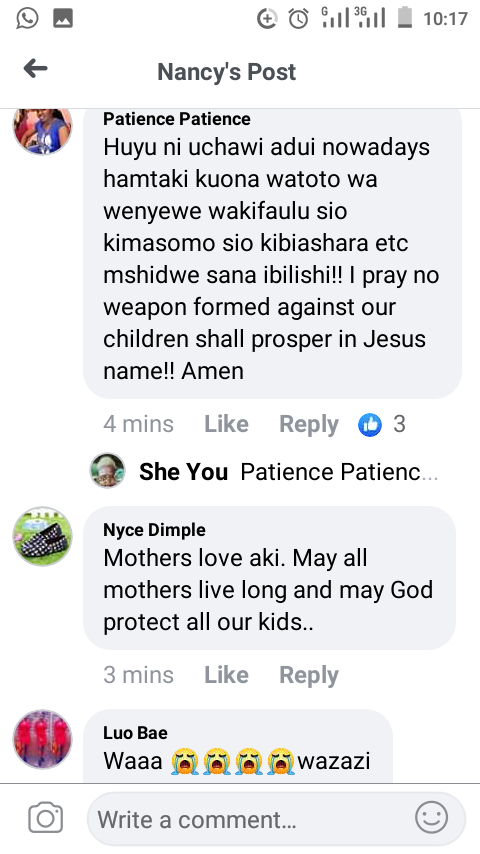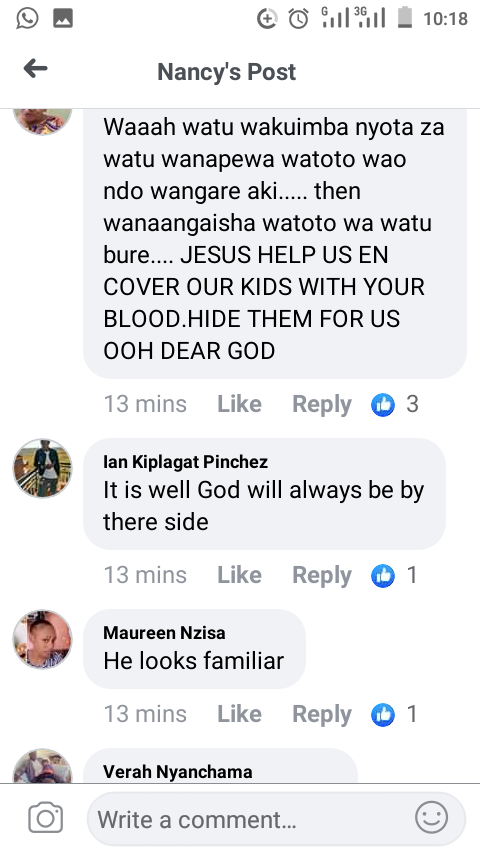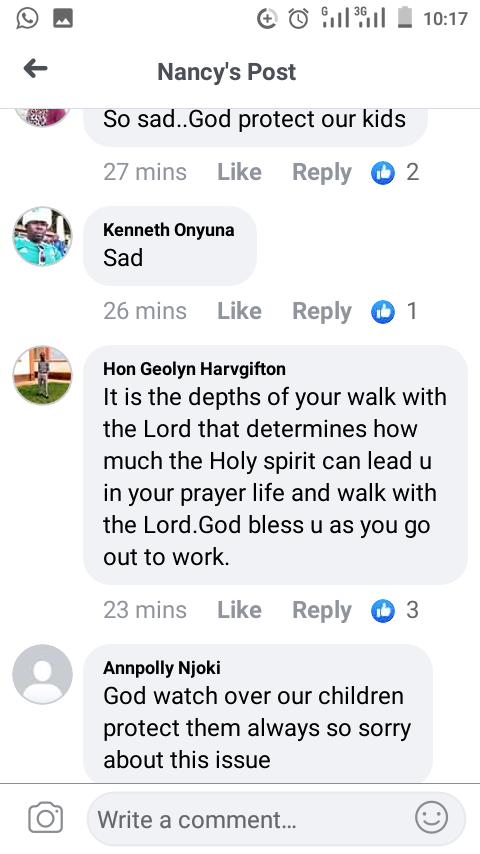 Wel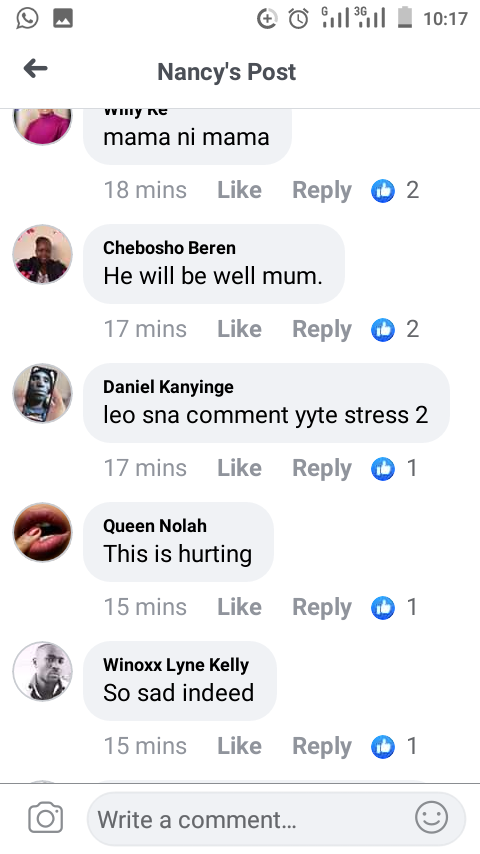 l Things happen for a reason but this seems too much to bare. What are your thoughts on this??? Be sure to follow me for such articles. Please share with friends and family too. Thanks for your time readers🙏✌️
Content created and supplied by: Maphanx. (via Opera News )