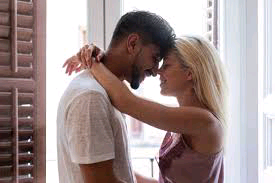 Hi friends.I am here to let you know when you are deeply inside her heart.Love is a common thing.You may fall in love for a lady who does not love you.For you you identify whether she loves you for real,you should consider the things discussed below.
When she keeps asking you the way you doing.That means she really loves you.
When she feels bad before talking to you.A lady who really loves you feels too bad before talking to you.
When she keeps liking your post in Facebook, Tweeter or Instagram.
When she calls or texts you most of the times.
When she is too vulnerable to you.She just allows you to do anything for her.You can take her by her ears but she just smiles.
When she gets envious when you are either girls.A lady who love you will feel too bad when she sees you with other girls.
When she looks stair in your eye and give you a deep smile.That is a sign that you are in her deeper heart.
When she could visit you at home.She could come to your home occasionally
When she always spare some time to visit you.
Thank you very much my friends and have a nice time.You may follow me in opera for more articles.
Content created and supplied by: Bundeyusuf (via Opera News )