Love is the best thing on heart and people feels complete when they found their right partners. Although still love can be bitter if not taken care well by both parties.
A city woman has narrated on what she found on her boyfriend's closet and what he told him. She said on this day she had gone to visit him only when going through his closet to find a torn underwear upon inquiring who was the owner the man responded that it was an evidence for a court case.
Another woman also posted that she found a make up kit and when he asked his boyfriend he told him it belonged to a girl used to do laundry for him.
There is also another who said he got a hair net and the man told him that it belonged to him since he used to use it when sleeping.
It is really unbelievable of some answers you can get from a person you love. But a times you can buy a lie because there is nothing you can do.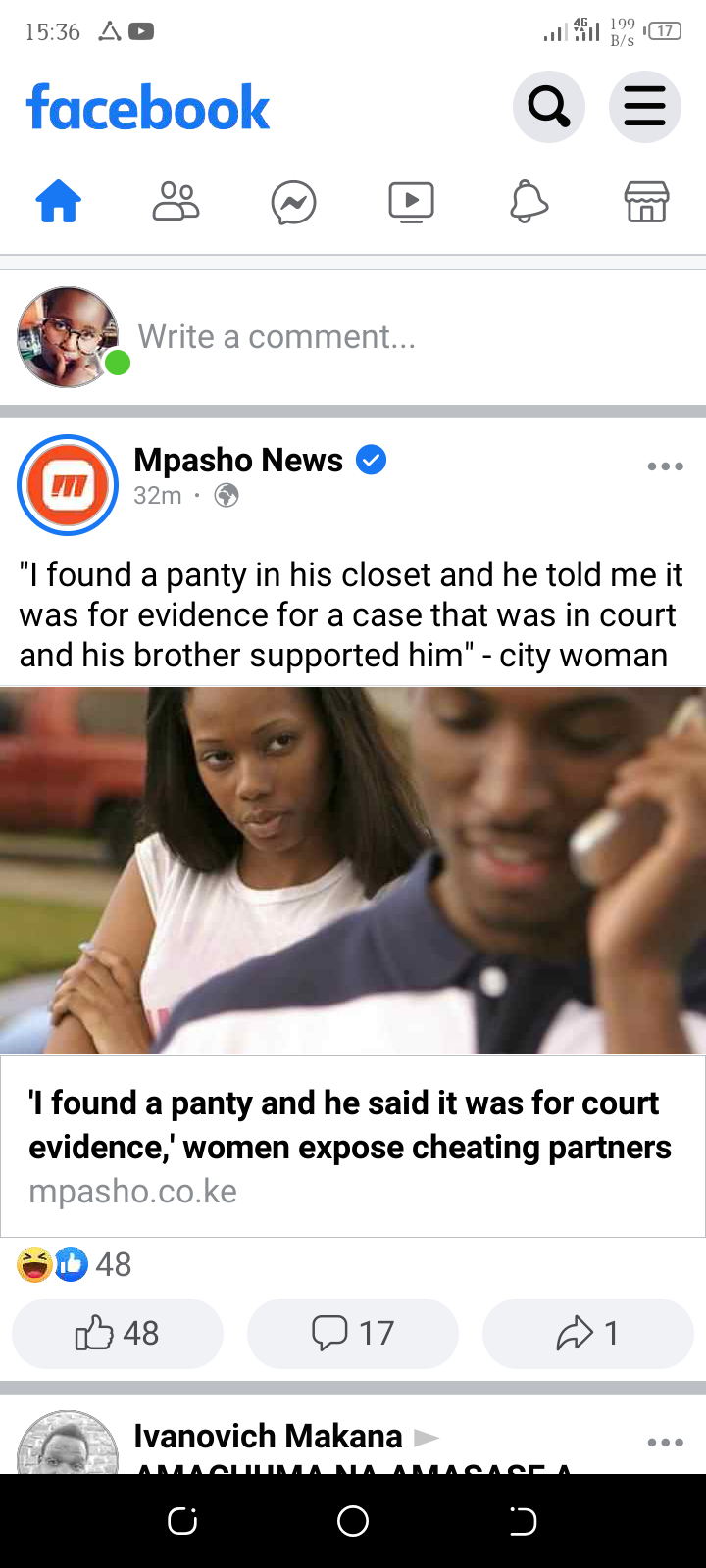 Content created and supplied by: Mobasi (via Opera News )