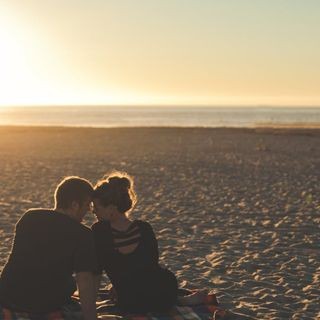 Tips To Bear In Minds Before Getting Married, Which May Guide You Through out Your Marriage Life.
Hello guys, hope you doing well,we are going to share today some important things you should have to know, before planning for a marriage.As we know, marriage is a covenant from God, therefore we have to get prepared before deciding to settle down with the one you love.In marriage,they are ups and downs . when deciding to settle, you should be ready for everything in your marriage life.
The very best things is the two of you to set principles that will guide you throughout in your marriage.let us share some of the things, which may help you.
1.Be prayerfull In Your Marriage.
In our lives, actually God is the First because we can't do without him.Now in marriage, for any marriage to work, actually you have to be prayerfull, asking God for wisdom and courage.ln marriage, people pases through many things which, when you are not prayerfull, you won't overcome.For example you are a wife to someone,l can tell you that, before your husband goes out maybe for work or other activities, just pray for him for God's protection,and also pray for each other.
2.while ln Relationship,study Each other And Get To Know More About Them.
Love has got so many challenges.When dating, you have to make sure that, you have the right person, know him or her from outer and inner side of the person.This will help you one day not to regret simply because you have taken early precautions.This will also help to know what a person like and what the person doesn't like.
3.You have To Understand Each Other.
As humans,no one is perfect.so we have to learn to understand each other and also correct where you feel like a person might have done wrong.Try to recognize the weekness of your partner so that you can avoid unnecessary misunderstanding in marriage.
4.Creat Quality Time For Each Other
For marriage to work, there must be quality time for each other.This helps to share and learn more about your partner.Many marriages don't work because of time.The little time you offer to each other causes so many things in your marriage.We have to learn on how to schedule our time and have more time with our partners.
5.Atleast Visit Each Other's Family And Learn How They Live.
When two of you are dating,and you want to proceed to marrying each other, please kindly visit each other's family to learn some things from them, like how they live, how they believe and their traditions.This helps one to know the kind of a family he or she will be living in.
6.Be Ready To Handle Challenges.
We have so many challenges in marriage life,Both of you should be wise enough to handle them.Many of divorce we always encounter is just because people fail to understand how to handle them.
7.Be respectfull To Everyone.
Respect is the key to good marriage.People will love you if you are respectfull.You have to respect your partner.This will lead to a happy marriage.
8.Be Loving.
Love is a gift from God.Everyone like to be loved with everyone.For you to be loved with your partner,you have to show the love back to motivate your partner into loving you more.love everyone around you and your marriage will run smoothly.
9.Learn To Be Contented.
No one can have everything in this world.Even our leaders.ln this case, we are trying to say that, the little things you have in your marriage just be satisfied with it and God will see you through.cheating always occur in marriage because partners are not contented with what they have.
10.Be Honest To Your Marriage.
Honest is the best thing ever in marriage.lf you are just honest with your partner, actually everything will run smoothly.
11.Learn To Be Apologizing When You Wrong your Partner.
Once you start thinking of getting married,you have to learn to be apologizing when you do a mistake.most of the couple's don't understand this one because many of them thinks that when they do that,they will be lowering their dignity.You have to understand that a word sorry can strengthen your marriage forever.
Thank you for reading this article, kindly follow me so that we can share many of this interesting articles.Dont forget to like ,comment and share.Thank you.
Content created and supplied by: Aliceimbuka (via Opera News )