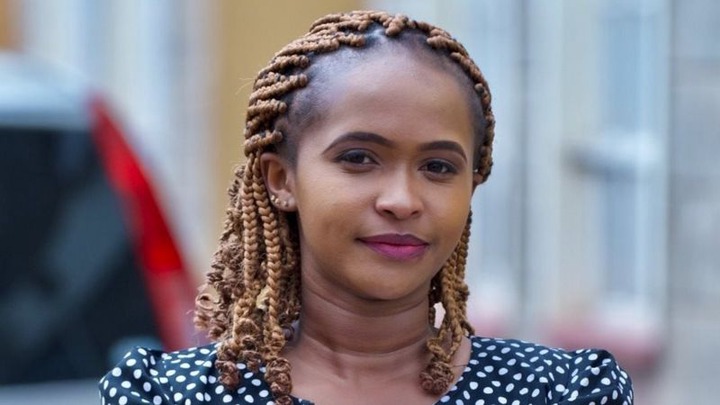 Jacinta Wambui is a 24-year-old woman from Kenya. Her feelings and thoughts as well as her scope, especially about the male or masculine gender in general, are very different from that of most women of her age.
Jacinta has come out openly to talk about this situation which is overshadowed by the great anxiety she lives with every day when she approaches men or even be around them.
Now what happens when she is approached by a man?
Jacinta admits that when that happens and because she can't control herself, the situation turns out to be a nightmare. Jacinta has admitted that her condition is psychological and also a mental illness, a condition she has struggled with since she was a young girl.
"Sometimes I wonder how I can carry a poster, which says I don't want to talk to anyone, because everywhere I go many ask me why I keep quiet? And of course the situation I'm going through is very difficult again" Jecinta says.
A world of fear
From the moment she started appearing on some social media in Kenya, to talk about his condition she says it has cost her a lot of courage. But she says that even when she shows up she is always full of worries and thoughts about how people think of her and how they treat her?
Jacinta has admitted that she lives with a condition that is technically known as 'anthrophobia' which is interpreted by psychiatrists as fear of people or anything else, communication with people or engaging in conversation of any kind.
"You know there is a difference between being shy and having a mood like that of not being around people. I am social phobic and I fear men."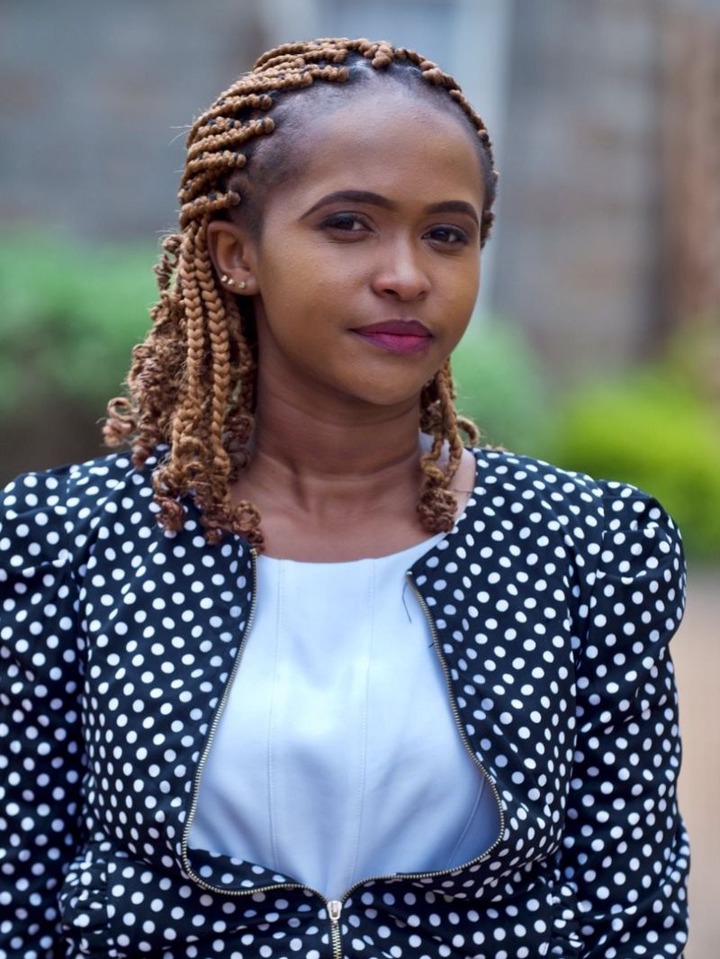 This young woman says that this has greatly affected her life as she does not want to be in places where there are crowds of people. Also when she probably can't avoid being in the crowd she says that her body starts to tremble and her heart beats at an unusual speed. Similarly, being in a place where she has failed to be alone she feels as if she is sweating profusely and does not know what to do.
My life has been a lot of loneliness, for even now I can't even be approached by men due to the fear that surrounds me. For example, it is very difficult for me to eat when people are watching me, I always feel scared to even go into a restaurant and eat while people are watching me. If I have to go to a restaurant, I will always look for a place to look at the wall, says Jacinta.
Why is he afraid of all men.
The fear that I have against men has affected me so much, to the extent that at the present age of 24 years I have never been out with even a boyfriend, I have never been engaged, and I have started to wonder now how I will survive this alone? Says Jacinta.
I can count even 15 to 20 men who have been following me wanting to have a relationship with me but when they approach me I avoid them immediately - some of them think that I am ashamed, but I have great difficulty in fearing all men. When I'm around a man I always feel like I'm running out of energy and the next step is to find a way out, says Jacinta.
It is an unusual situation in which this young woman says that even men in her community for example, her cousins ​​and uncles she does not want to be around them. She has also never had a male friend in her entire life even those with whom she works
"I have one picture that I took of being a 3 year old boy with a boy standing next to me, but I seem to be crying, I always ask my mother why I was crying, my mother says it's because I was standing next to the boy, and so when I look In my childhood I often think of a daughter who did not receive mental and psychological support when needed," says Jacinta.
All of this is due to abuse. I always see men as a threat, it is as if my mind has always seen men as a threat, and capable of harming me. Even when I associate with them I feel completely isolated from them. I can't talk to them for a long time, and so I feel like I can't have a long conversation with them, I'll be physically present if a man talks to me but my mind is far away.m," says Jacinta.
Jacinta says that when she was a young girl she did not realize that the trauma of childhood s*xual abuse would have a major impact on her future. But she says that all the time she was wondering then how can she be afraid of men like that? 
Although she did not want to discuss in detail the incident of r*pe as a child - she says that at that time she did not receive the necessary support to enable her to continue living a normal life.
And now she realizes that the silence of the incident has had a profound psychological impact on her life.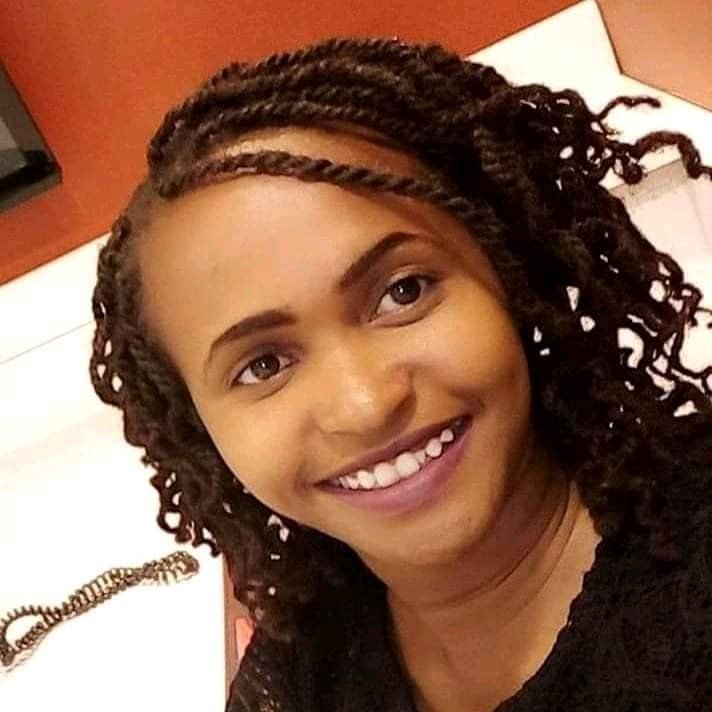 At the beginning of her transition, she described it as a one-day event where she felt bored with the kind of emotions she was feeling every minute of her life. She began to look for ways to help psychologically and mentally.
At work at the time I called my aunt and told her I needed psychological help, I told my aunt to help me find a counselor. Her aunt helped her and introduced her to a Psychologist who started walking with her in her world of fear.
When I first saw the counselor, the first thing I filled in on the form was that I was there because I was living with a lot of fear and panic all the time, I also told her that for a while I was afraid of boys and men.
Jacinta says that she was advised, among other things, to start writing down the various events she was feeling all the time - so she had to have a special book to classify her thoughts and feelings at all times.
"But after a while I felt like I was not being helped in that state of counseling, so after three weeks of going to see a psychologist I suddenly stopped meaning I felt like a lot of money was being spent and I was not getting any help so I stopped seeing her" Jacinta recalls.
After8she discovered the truth about her life, she says that that day she was left in the office alone as many were at a special meeting outside the office. Jacinta says that she continued to sit in the office watching a video about why she is so scared and timid.
This young woman says that having a mental illness is not something that is easily accepted, especially in Africa, and when a person shows up or shows these symptoms they are discriminated against, but it is a reality that she has struggled with for years - Admitting that she has a mental illness .
Jacinta admits she has changed so much looking back as a high school girl so far, she says she has made great strides in tackling the challenges of fear, anxiety and panic that have been a part of her life.
Opinion of the psychologist
Jacinta has now resumed psychotherapy and her psychologist is Ms. Mercy Ogonda from Kenya. As a psychologist has proven that Jacinta is living with a state of anxiety and panic whose essence is the horrific events that took place in her childhood.
According to this psychologist it is that Jacinta and people like her who are experiencing torture, physical or s*xual abuse as many children are affected in their later years, especially if they do not have the opportunity to discuss what happened to them as children.
According to psychologist Ms. Mercy Ogonda a psychologist from Kenya, Social phobia is an exaggerated fear of people or social status. The victim thinks they will be accused and spied on and judged by others.
People who are afraid of people are troubled and do whatever they can to avoid people or tolerate them. They do not do things that they would normally do because they are in front of people. They will try to refrain from eating, talking, writing or drinking in a normal way or to isolate themselves.
Is there a cure?
Anxiety disorders are fully curable although each disease or type of anxiety disorder has its own symptoms. Many illnesses are treatable through psychotherapy or medication.
Content created and supplied by: BibahBM (via Opera News )
Opera News is a free to use platform and the views and opinions expressed herein are solely those of the author and do not represent, reflect or express the views of Opera News. Any/all written content and images displayed are provided by the blogger/author, appear herein as submitted by the blogger/author and are unedited by Opera News. Opera News does not consent to nor does it condone the posting of any content that violates the rights (including the copyrights) of any third party, nor content that may malign, inter alia, any religion, ethnic group, organization, gender, company, or individual. Opera News furthermore does not condone the use of our platform for the purposes encouraging/endorsing hate speech, violation of human rights and/or utterances of a defamatory nature. If the content contained herein violates any of your rights, including those of copyright, and/or violates any the above mentioned factors, you are requested to immediately notify us using via the following email address operanews-external(at)opera.com and/or report the article using the available reporting functionality built into our Platform See More