Men are very weird creatures. You might think that you know everything about them but alas you know nothing! Listed here are things that ladies don't really know about men.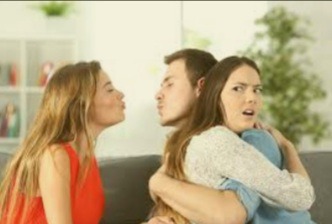 1. Men are awesome liars.
Men can do anything to show you that they are not lying but still be lying. That's confusing isn't it? Of course men are similarly confusing! Some men have mastered the art so well that you will never realize that they were lying.
2. Men are loving.
Many might disagree with the above supposition but believe you me, men are some of the most loving creatures. When a man loves, he loves whole heartedly. For those of you who have however advanced the men are trash theory, your views could be because you loved a person who never loved you. If you find a man who loves you, you will love the experience.
3. Men want independent ladies.
Most men hate ladies who have nothing else to offer other than that thing. They hate ladies who act like parasites and view men as banks where they just siphon money from men. Men instead want ladies who are independent and who also bring something new to the table.
4. Men love submissive ladies.
While men want independent ladies, the also want submissive ladies. Men love ladies who know their place in the house and not those who want to compete with them over who the head of the house is.
Content created and supplied by: Alphones (via Opera News )