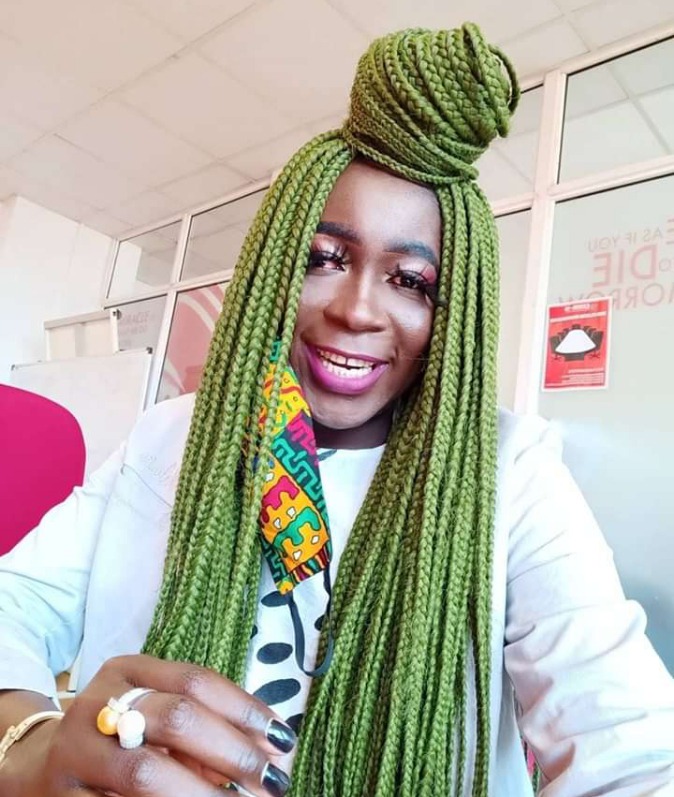 We are born differently and gifted with different abilities. It becomes more troublesome when you have a feature in your body that everyone regards as abnormal. Many people identify gender as either male or female. The problem comes when you are born transgender, you tend to receive criticism from the society.
This is what fashionista Johnstone Leyota has been going through. Letoya narrates that she has never received a flower from a friend till today. Its joy in his heart to receive the first flower in his life.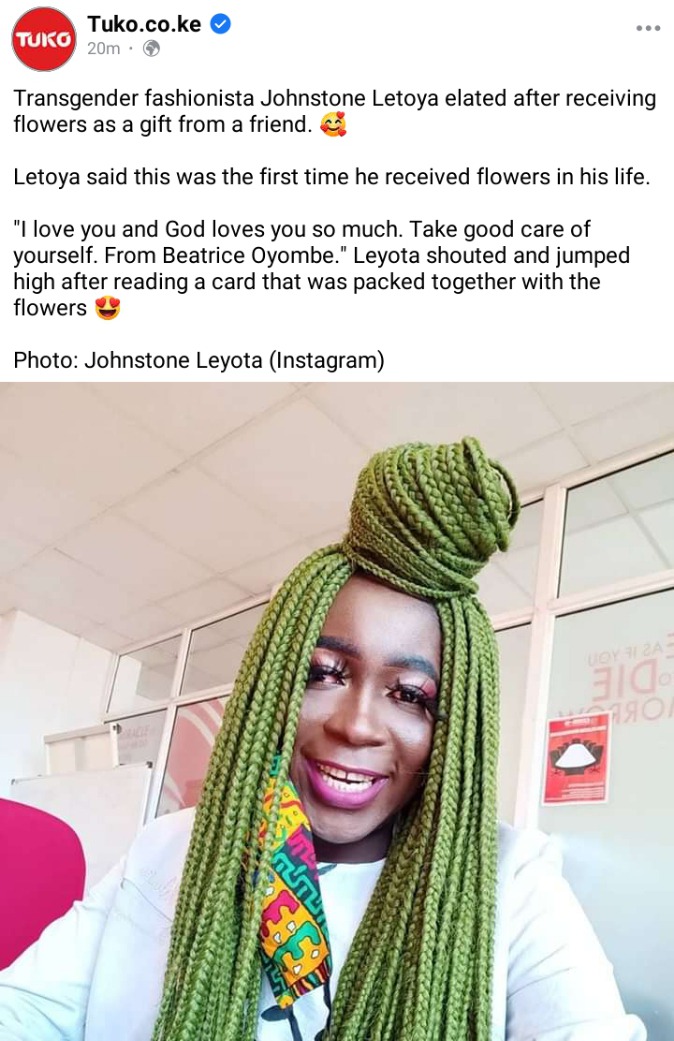 "I love you and God love you so much. Take care of yourself. From Beatrice Oyombe." Leyota shouted and jumped high after reading a card that was packed together with the flowers.
Beatrice Oyombe has made history in Johnstone's life by becoming the first friend to send him flowers. This will be a turning point to the fashionista who has in one point felt low due to lack of acceptance in the society.
Have you ever received a flower from a friend or you are still waiting?
Content created and supplied by: NewsZoid (via Opera News )