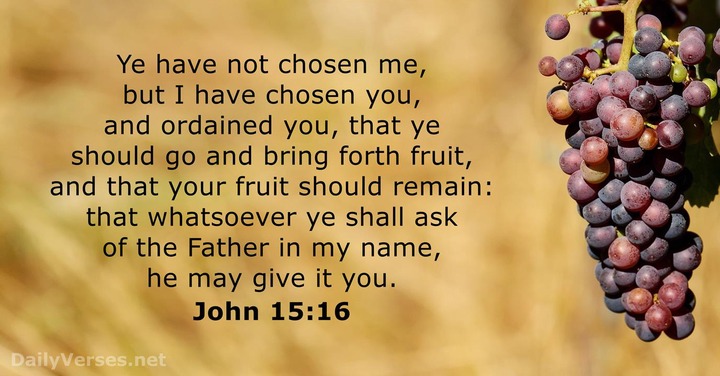 *What Do you want God to Do for you?*
                      John 15:
7 If you remain in me and my words remain in you, then you will ask for anything you wish, and you shall have it.
8 My Father's glory is shown by your bearing much fruit; and in this way you become my disciples.
9 I love you just as the Father loves me; remain in my love.
Gods love for us is the greatest weapon against sin. Love has settled the debts we owed God and we are now free to become partakers of all Abraham's blessings as citizens of Heaven.
If you have Gods word in your heart, you can put a demand on the Anointing anytime and suddenly, changes will begin to take place.
God wants to release blessings in your life, but every time the Holy Spirit is doing rounds, you are not available as a vessel because your heart is not free.
If we are to ask according to Gods will, we need to hide his word in our hearts, so that we can confess life to our situation through our lips.
If the Holy Spirit does not affect our words when we speak, nothing will happen in the physical. No fruit will be manifested in our lives and our words will remain null and void.
If you are in Christ, the Name Jesus is a tool in your hands. Ask sincerely, boldly and God will release your hearts desire for his glory.
Lord Jesus Christ, I Command a Financial Blessing, Emotional freedom, economic empowerment into the hands of anyone under the influence of this Anointing so that your Name can be Honored, Amen.
Content created and supplied by: Blessyke (via Opera News )