I really want to use this opportunity to speak specifically to the generality of women who will be privy to this piece of information cos trust me, men cheat the more than women.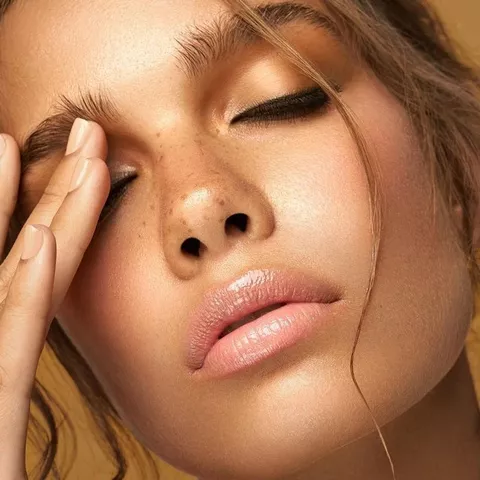 Dear Woman,
"Whenever in a relationship, you feel like the man is not prioritizing you enough but gives excuses for silly mistakes without having a sense of responsibility to change for you and for the best (not the good) of your relationship, simply walk out the door of that relationship without looking back"
You know why? Because forever in your life, you will continue to be an "option" and not a "constant".
So many women are with guys who have no explicit clear-cut plan of committing fully, to the relationship.
It is like, they expect for you to be in the relationship, fulltime while they do part-time, sit back (relaxed, reserved) and apathetic, as they watch you toil, suffer and take a fall for their own mistakes.
These men are like leeches who come into the lives of women only to attach themselves on these women, and in the end, suck them dry of happiness - leaving them for dead.
These men are pro in the art of psychology, cleverly disguising the nature of their cunning, just to either enter into the pant of a woman or to use her as an investment mechanism.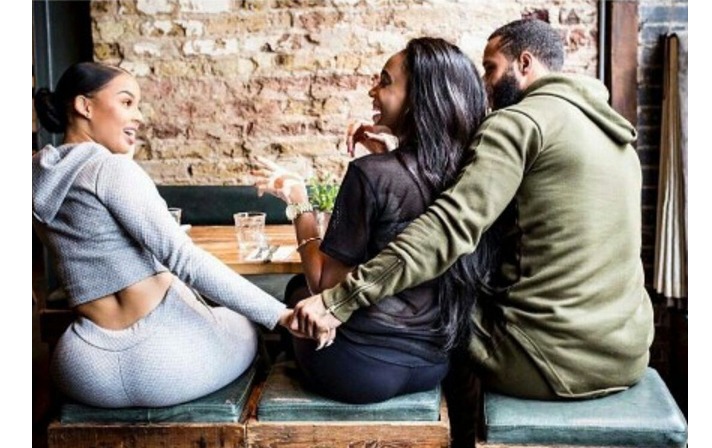 It all boils down to this: such men are very calculative in employing the device of behaviorism, often with an ulterior motive to be with a woman in the short term.
Yet, they are able to bend the will and the feelings of women to such an extreme that, even after a breakup, such women who become Ex's still cling unto their memory and are unable to detach feelings from such men.
I always have this saying that, when a man goes behind a woman's back to have an illicit affair "once" and does not repeat that act, that is a mistake worth forgiving.
But when that man is repetitive of that same act, now that is not a mistake than a conscious disrespect to your person as a woman.
That is what is called "cheating" because by definition, it is a continuous act. However, so many women have become victims to men who only see them as an accessory, and for me, it breaks my heart to see such category of men, take women for granted.
At times too, i blame today's women who only go into a relationship with their hearts and not with their brains.
Your heart must always be guided by your mind because if you are able to ask a man pertinent questions that can break to open him up, and to make you see what he is made of as content, then you can know whether he is in for you or otherwise.
At times too, women give themselves loosely and cheaply to men, so these men do not see their value to accord them with the needed respect that they need/deserve.
Love is fluid and not rushed. Love has many sizes and is never one-sided, so if you are a woman who is always investing in a relationship, but your partner is not reciprocating your efforts, please, know that such a relationship is a wasteland cos you are killing yourself for nothing.
In majority of cases too, there is the obvious situation of women confronting their men over cheating, which though is not a petty allegation, these men either deny or promise to change.
But, No, no, no, woman, don't buy that. You know why?
"Its because you can't chain a stray dog" it is part of their nature and part of their ponzi schemes to conjure "hope" and sweet-nothings, thereby putting you in a state of an illusion that, they can or will change, with time.
But i have seen real dogs (real men) get tamed by true love, in a relationship that they helped to build, by making the woman the principal asset of the relationship.
In fact, anyone that you call an Ex, is one that crossed the "Exit" line or you crossed that "Ex-it" line of the relationship and you must keep it that way by not forging any false reality of a comeback cos if in spite of all that he did, you still wont move on than get stuck at one place with his memories, then i am not sorry to say but it shows how weak you are and how malleable you are to emotional manipulation.
"I get it, "you love or loved him so much"?
(I get it) but the realistic question is, does he love you?
Maybe you want to satisfy yourself to say yes, then i will ask, why is he not with you?
It is because he doesn't give a damn about you and has moved on and chilling, having a new life with another woman who is his choice, not you.
Unless of course you want him to walk into your life and "use" you for free, woman, keep your integrity and be grounded emotionally so that he does not become your forever weakness and nightmare.
In conclusion, this is what i will say:
"So many women do not date or go into relationships with the right men simply because, they are always looking left"
But it is time for you to change that narrative because there is Mr Right out there for every woman, and it's okay if you are lefthanded cos they will treat you Right, just because you were patient enough to wait.
True love waits, just take your time, for GOD makes everything beautiful in HIS time, not yours.
Content created and supplied by: THEBRAVE (via Opera News )
Opera News is a free to use platform and the views and opinions expressed herein are solely those of the author and do not represent, reflect or express the views of Opera News. Any/all written content and images displayed are provided by the blogger/author, appear herein as submitted by the blogger/author and are unedited by Opera News. Opera News does not consent to nor does it condone the posting of any content that violates the rights (including the copyrights) of any third party, nor content that may malign, inter alia, any religion, ethnic group, organization, gender, company, or individual. Opera News furthermore does not condone the use of our platform for the purposes encouraging/endorsing hate speech, violation of human rights and/or utterances of a defamatory nature. If the content contained herein violates any of your rights, including those of copyright, and/or violates any the above mentioned factors, you are requested to immediately notify us using via the following email address operanews-external(at)opera.com and/or report the article using the available reporting functionality built into our Platform See More