Marriage is an institution that is taken so serious by all people across the world. Every marriage has its own challenges as we are told by those with experienced. However, before one decides to enter into this rare institution, and there are factors that need to be considered by both partners.
One of the most challenging feature when marrying a woman of your choice is definitely an age. A lady has posted in twitter asking for people's views on whether a woman can marry a man you get than him and whether a man can marry a woman older than him. This post has been posted on Facebook group page meant for marriage counseling to give views on the same topic.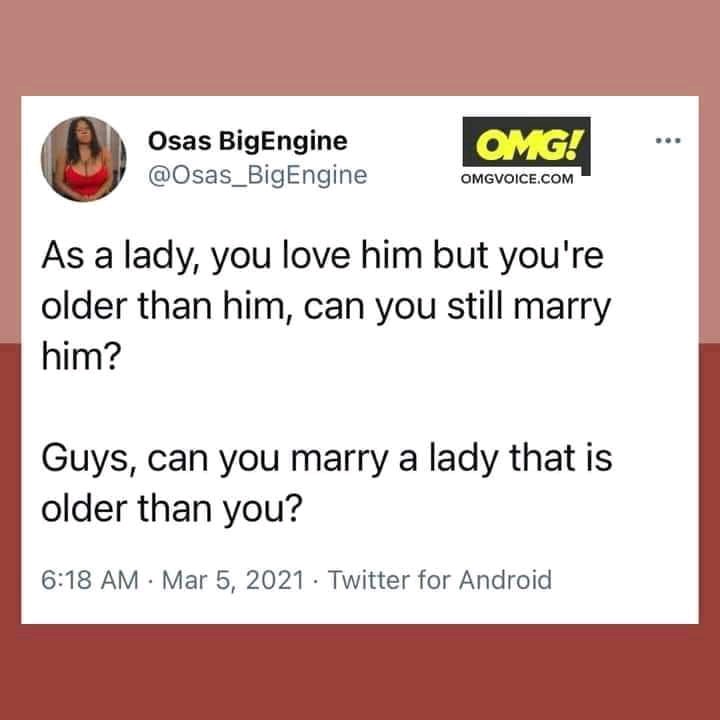 "As a lady, you love him but you are older than him, can you still marry him? Guys, can you marry a lady that is older than you?"
This is what people had to say:
@Andrew Andrew: Better aged lady juu Hawa wadogo hawanga kitu upstairs...stress tuou...waty wacheze tu kama..
@Alf Red: Are you marrying age?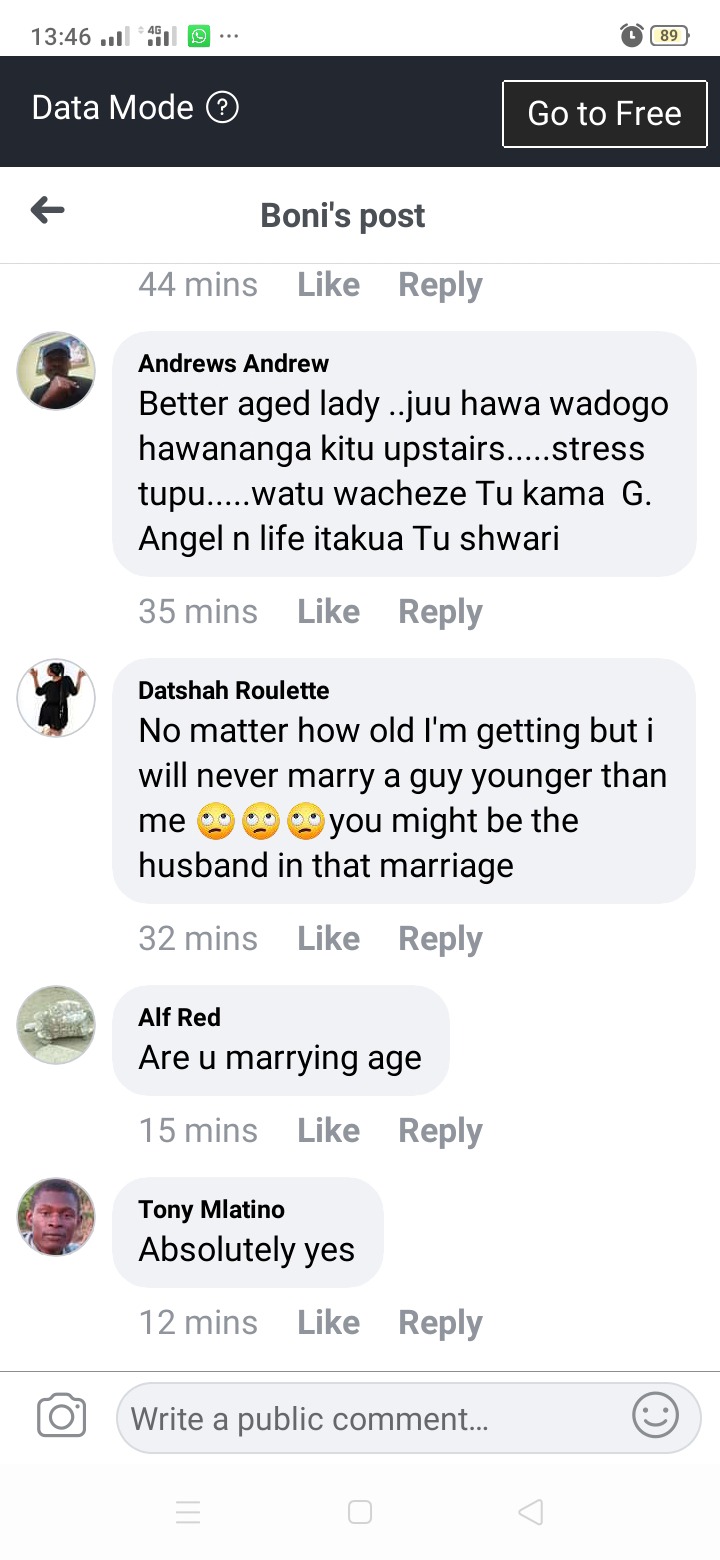 @Tony Mlatino: Absolutely yes.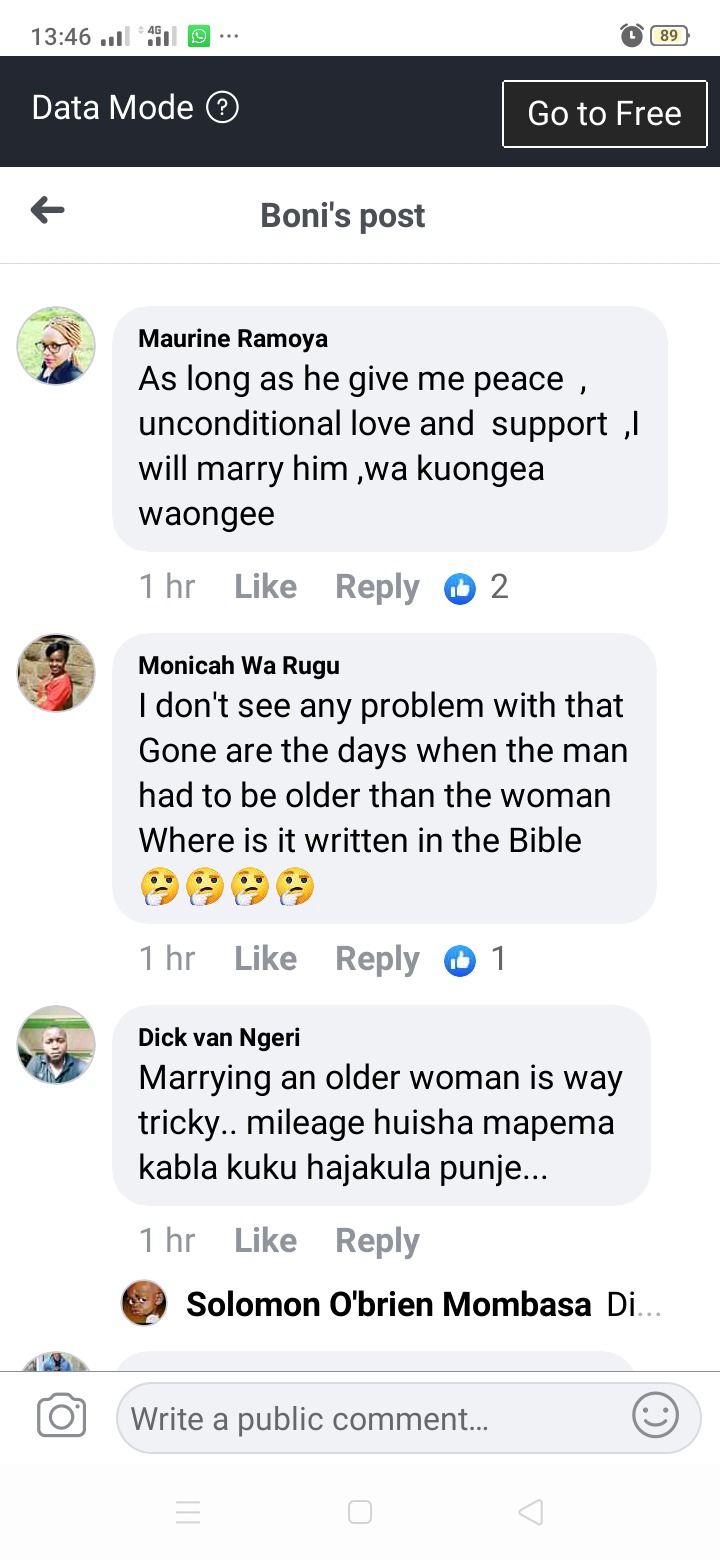 @Dick van Ngeri: marrying an older woman is very tricky...mileage huisha mapema kabla kuku hajakula punje...
@Monica wa Rugu: I don't see any problem with that. Gone are the days when the man had to be older than the woman. Where is it written in the bible.
@Maurine Ramoya: As long as he gives me peace, unconditional love and support, I'll marry him wakuongea waongee.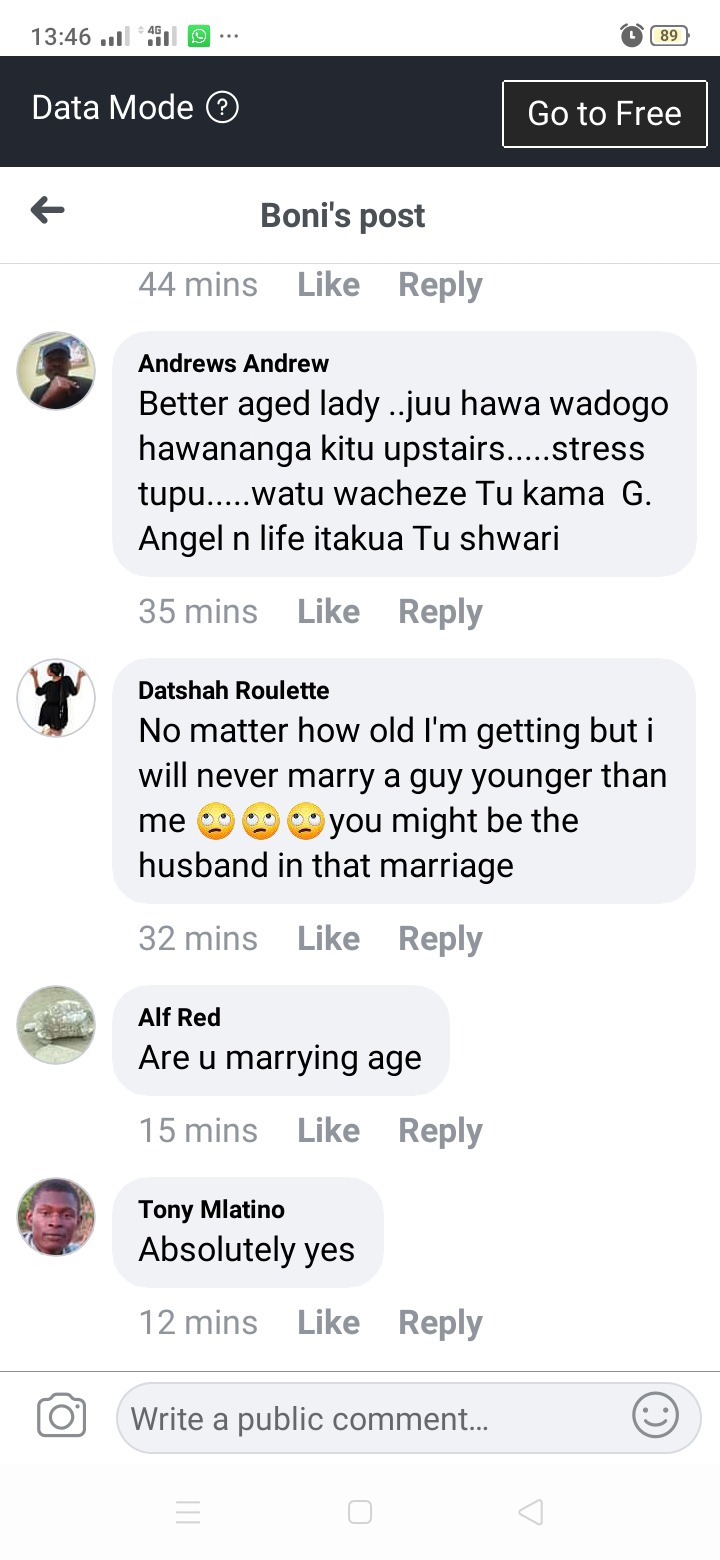 Do you agree with the above views? Drop your comments.
Content created and supplied by: Mwalimucheks (via Opera News )