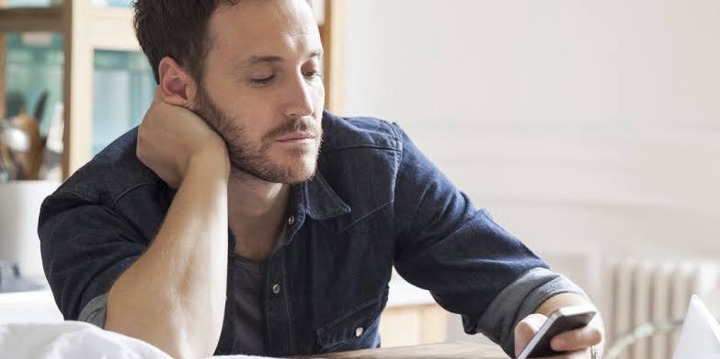 In life people go through many things and come across many people. This is where some of us learn alot but there are many things that we don't discover in life but we later come to find out when it is too late.
Below are some of the things that most of us come to know after taking a little longer period of time:
1. To stop posting everything on social media
Obviously there are things that we have to share on social media but there are some that are not really safe to share since may cause a problem with time.
Posting photos of a crime incident, some private photos, or bragging with anything monetary will easily land one into trouble in social media.
2. Most people don't love you, Its a symbiotic relationship.
Not everyone that stays by you or the person you are always in touch loves you. Some relationships are always symbolically and the person you think he/she loves you may have a different reason for being with you.
3. Dont force ANYTHING-relationships, conversations, meeting up with someone, and others.
Keeping up insisting for any of the named above to a person who seem to be reluctant easily lands people in trouble. This is because somebody may take it as an advantage over you and it will obviously cause you problems.
4.Money does not give you true happiness; just an illusion of it.
Most people think that, money means everything in life but after acquiring it, they become more stressed than before. This is because they never knew before that peace of mind means everything before money.
5. You can sacrifice a lot for someone you really care, but still leave you.
No matter what you do to a human, he/she can come to forget everything and still leave you. Nothing is permanent on earth.
6. Pilot your emotions most of the time. Don't let them control you unless need be.
Emotions usually costs most of us at youthful ages, but as time goes many people mature mentally and learn how to control emotions.
7. Love yourself, but dont forget to reciprocate it ti others. Treat everyone with kindness even when they are mean to you. Kindness is strength not weakness.
8. Do good to others and expect nothing in return. It's always not a trade.
9. Keep your heart, mind and body clean. Always avoid negative energy.
Most of us never know this earlier but come to discover after going through ups and downs.
10. Just because she/he looks at you, doesn't mean they like you in that way.
You can come to discover later that there is a strange thing that had made a person to be looking at you but not attraction.
Content created and supplied by: Tony_Simiyu (via Opera News )