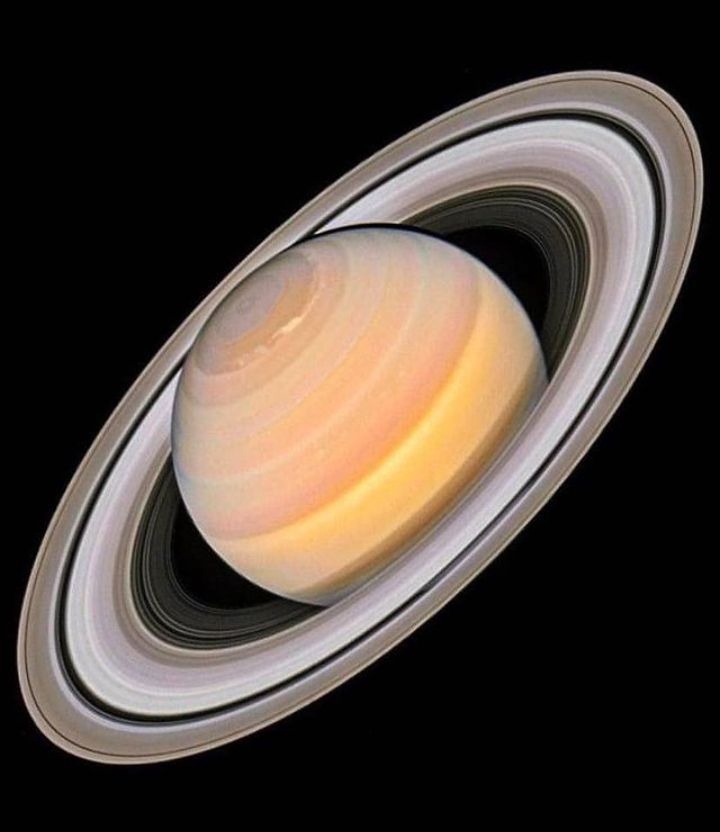 Saturn is the only planet on the solar system with big visible rings, Neptune also has rings although they are small in size and not easily visible. It is the sixth planet from the Sun and second largest planet behind Jupiter in our solar system.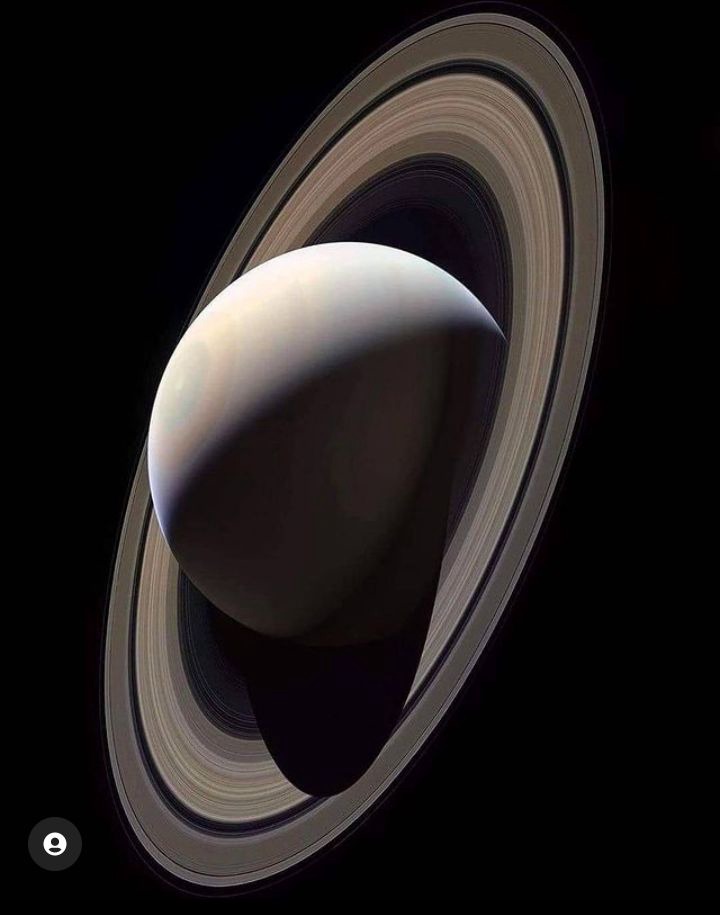 Adorned with a beautiful icy ring system, made of floating rocks and frozen ice. Saturn is a very unique planet in our solar system, this is because it has rings and a hexagon on the north pole. Although, NASA has recently discovered that Uranus and Neptune also has rings, making Saturn a less unique planet.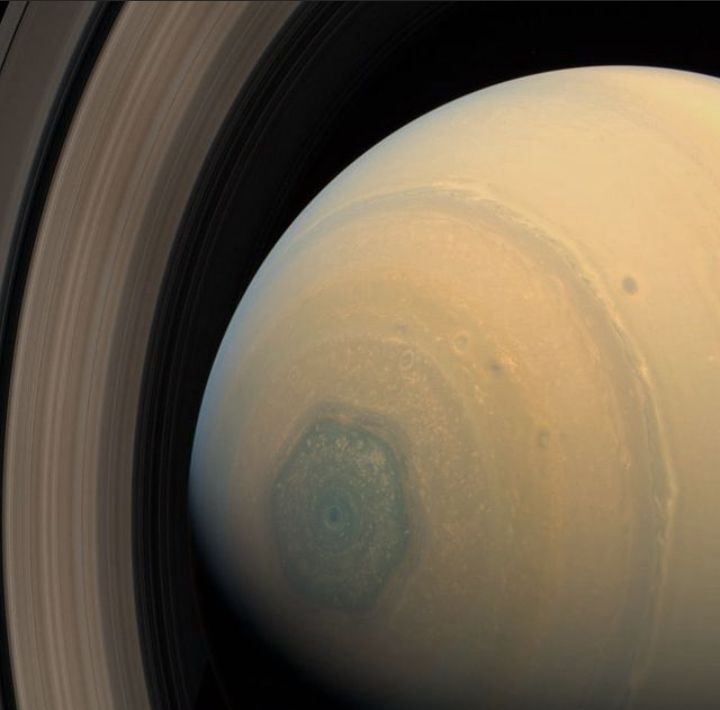 As the gas giant Jupiter, Saturn is a huge ball made up of mostly hydrogen and helium. It is surrounded by more than 80 known moons and is home to some of the most fascinating landscapes in our solar system. From the jets of water spraying from Enceladus to the methane lakes on Titan, the Saturn system is a rich source of scientific discoveries and still contains many mysteries.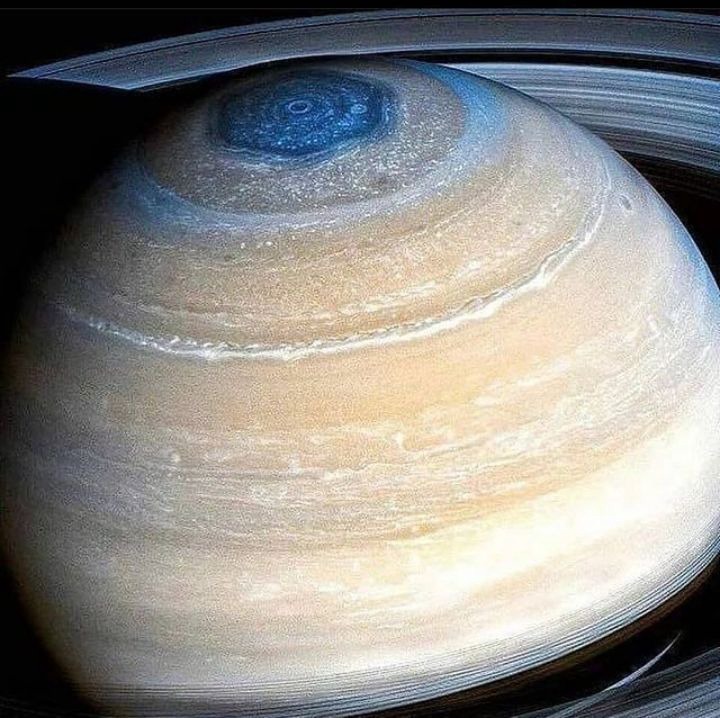 Saturn's hexagon
Saturn's hexagon is a persisting hexagonal cloud pattern around the north pole of Saturn. The sides of the hexagon are about 13,800 kilometers long, which is more than the diameter of Earth. It rotates with a period of 10 hours, the same period as Saturn's radio emissions from its interior. However, the hexagon does not shift in longitude like other clouds in the visible atmosphere.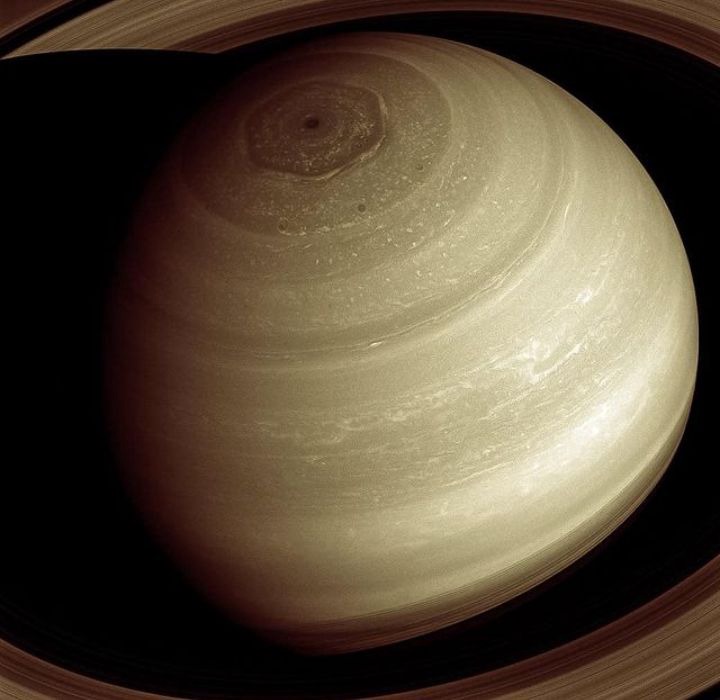 Content created and supplied by: Lorenzo_ke (via Opera News )