(Luke 6:12)
And it came to pass in those days, that he went out into a mountain to pray, and continued all night in prayer to God."
At midnight there are many transactions taking place both good and evil.At midnight Jesus went to the mountain to Pray the whole nightt . At midnight n the angel of death passed over the marked doors with blood and entered the unmarked doors and killed all Egyptians male first borns for both animals and human beings.
Lord I want to thank you for the protection over my life and beloved ones with your..precious blood.Thank for watching over me day and night you.never sleep nor slumber
.
Lord I invite you and your presence as i go to sleep tonight.protect me from the angel of death.Do not leave me or forsake me.I know l have sinned before heavens and Earth knowingly and unknowingly forgive me.Sent your chariots of fire to built a hedge of fire and hide me under your blood.where the devil cannot do any harm.
Your word says we should not be ignorant of the schemes of.satan.l want to come against every demonic plan I bind and destroy with the blood of Jesus Christ. l call upon the heavenly fire to consume them forever in Jesus name.
Thank you for your presence and protection.Thank you for your precious and healing .blood.May your namo be worshipped forever and ever Amen.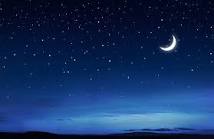 (Photo courtesy)
Content created and supplied by: Hannahh (via Opera News )