I was the other day, just going about my usual business, when i came across this church. So the church offers a certificate course in 'speaking in tongues, sweet! Best part about it is, you don't need pay much for the course, just some 98,000/-. So all this time, I've been here wondering why my prayers are not answered, so it's because i am yet to make my 98,000 deposit to get connections with God, oh my bad!!
Having encountered that, means that the church can only give you blessings through your money which is absolutely nonsensical to me.
You realize that even in churches, we tend to be classified by how much we have and for sure if you have more, the pastor keeps mentioning your name in the middle of this sermons for you to feel good and dig deeper.
I have not said it's bad to give offering, to someone who has taken all his time to spread the gospel, No! What am saying, is,sometimes we think going to church makes us equal until you sleep hungry and your pastor hangs up the phone on you.
To ensure that you acquire more blessings from above, just be spiritual, see how the universe shall always align in your favours always in all ways.
There is a verse that every pastor has mastered so well and the verse in the bible is about giving. Sometimes i tend to differ with this book because i heard that the little that you are working hard to have shall be taken away and be granted to a person who already has much!
What are your thoughts about this book? "The bible". All in all i stand for correction but i guess they are corrupting the book for their own benefits.
Stay woke!
The bible is a good book to guide us on some aspects about life. At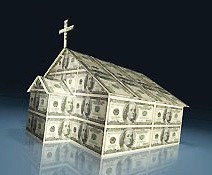 the same time, other people are using it to brainwash the majority.
Content created and supplied by: speedlover (via Opera News )