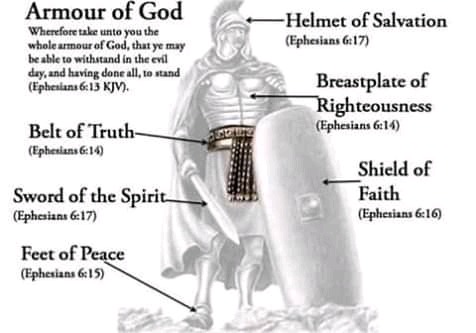 Many people are aware of the judgement day but find it difficult to live righteous lives but instead they live earthly life style which may make them regret on that day.In the Bible ,some ways that will be used to judge are highlighted including your judgement to others and also our sins will stand to testify about us. Please follow my page for more articles that will help you prepare for the coming of Jesus and pass judgement.some sins such as adultery,fornication and religious hypocrisy are very common in the lives of many people and many are incapable of conquering them making some religious leaders to tolerate such sins which is very wrong in the eyes of the Lord.The book of Ephesians 5:5 says openly that God will judge the immoral and adulterous,Also the Bible encourages us to be holy for our Father who is God is holy.The book of revelation mentions about judgement and tribulations the unrighteous will pass through and the worst thing is that it will be eternal and no one is willing to go there even the devil himself,and that's why satan decieves human kind so that they may accompany him at tribulation.
For sure that day many will cry for mercy but there will be no grace but justice. Many will wish to repent but the door of grace will have been closed during that moment. We as humans we only have this time to repent and live according to God's will inorder to secure a place in paradise . The Bible also warns us that there are only two ways, that is life and death and the Bible advices us to choose life but most people do the opposite due to lack of knowledge or ignorance.
The Bible testifies that the way to Heaven is narrow and difficult and only afew manages to secure it,but the way to hell is broad and many choose it.
Content created and supplied by: Mugodocalson (via Opera News )